Iran to Inaugurate New Phases of South Pars Gas Field Soon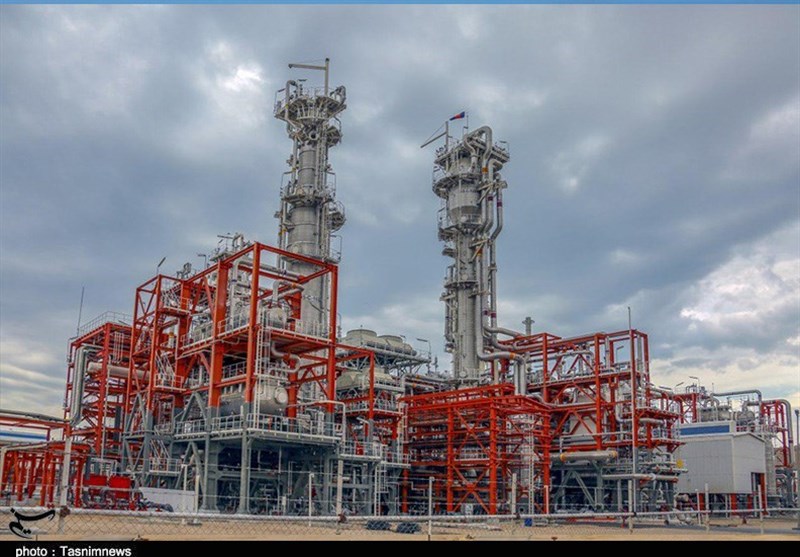 TEHRAN (Tasnim) – The phases 22 to 24 of Iran's giant South Pars gas field located in the southern province of Bushehr are slated to be inaugurated in coming days, the project's manager said.
Speaking to the Tasnim News Agency, Farhad Izajou said the phases 22, 23, ad 24 of the South Pars in Kangan, Bushehr Province, will come into operation in a ceremony due to be held in coming days with Iranian President Hassan Rouhani in attendance.
He further emphasized that these phases, which have a capacity to produce 56 million cubic meters of natural gas, have been manufactured by domestic experts despite economic problems facing the country.
In these phases, 77,000 barrels of gas condensate and 400 tons of sulfur are produced on a daily basis, the official said, adding that 1.5 million tons of liquid gas and one million tons of ethane are also produced per year.
According to Oil Minister Bijan Namdar Zanganeh, Iran is on pace to boost gas production to one billion cubic meters a day by March 2019, roughly the same time that all South Pars phases are planned to be up and running.
The gas field, whose development has been divided into 28 phases, is located in the Persian Gulf straddling the maritime border between Iran and Qatar.
It covers an area of 9,700 square kilometers, of which 3,700 square kilometers belongs to Iran.
It is estimated that the Iranian section of the field contains 14 trillion cubic meters of gas and 18 billion barrels of condensates in place.