Iran Sees Positive Atmosphere at Arab League Summit, Rejects Certain Allegations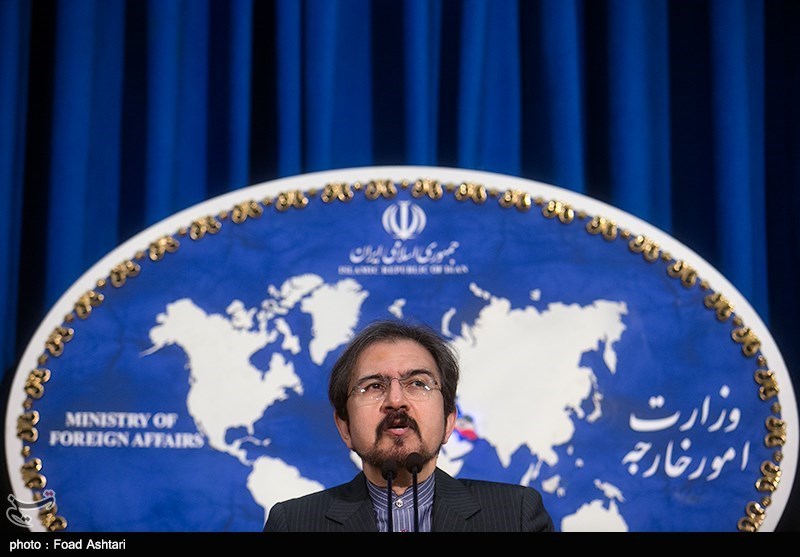 TEHRAN (Tasnim) – Iran's Foreign Ministry spokesperson welcomed the more positive atmosphere of the Arab League summit in Tunisia compared to the previous rounds, but rejected as baseless the allegations of Tehran's interference in the internal affairs of others.
In a statement on Sunday, Bahram Qassemi said the general atmosphere of the most recent Arab League summit was more positive than the previous meetings, citing Tunisia's wise and constructive handling of the conference as the host.
He also said the Arab League's move to support Syria's territorial integrity on the occupied Golan Heights was a "positive and promising" step in the face of efforts by the US to legitimize Israel's occupation of the area.
"... We believe that the Muslim world should continue to prioritize the issue of the occupation of the Arab-Muslim lands by the illegitimate Israeli regime," Qassemi added, according to Press TV.
He further criticized parts of the final statement of the Arab League summit which claimed Iran was interfering in the internal affairs of the Arab nations, and condemned claims in the statement which expressed doubts about Iran's sovereignty on the three islands of Abu Musa, Greater Tunb and Lesser Tunb, located in the Persian Gulf.
"We strongly reject and condemn wrong and baseless claims on our country's interference in the internal affairs of Arab countries as well as claims on Iran's three islands," he said, adding that Iran's permanent policy is to refrain from meddling in the internal affairs of its neighbors.
The Arab League on Sunday rejected the United States' recognition of Israeli sovereignty over the occupied Golan Heights and renewed a call for the establishment of a Palestinian state.
In a final statement, Arab leaders stressed their "full support for Syria's right" over the Golan plateau, which Israel seized from Syria in the 1967 war.