Iran's Parliament Passes Law in Retaliation for US Measures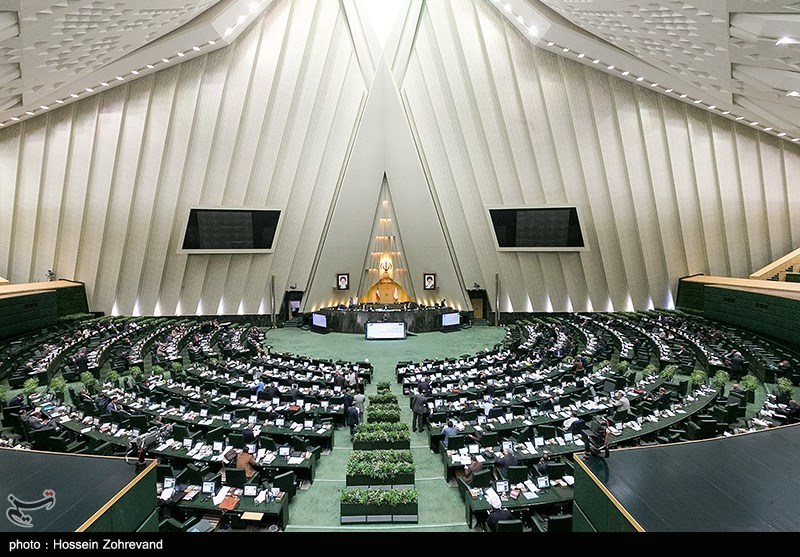 TEHRAN (Tasnim) – Iran's lawmakers passed a law that requires the administration to take reciprocal measures in retaliation for Washington's hostile plots against the country.
In an open session of the Parliament on Tuesday, the MPs ratified two clauses of a comprehensive plan to deal with the US hostile policies.
One of the bills entails legal action against the US move to blacklist the Islamic Revolution Guards Corps (IRGC) and requires the Iranian administration to act in line with the measures passed by the Supreme National Security Council to "counter the terrorist activities of the American forces who threaten the Islamic Republic of Iran's interests."
Another motion, passed by the parliamentarians, stipulates that "the Islamic Republic of Iran's administration and the armed forces are duty bound to take the necessary and wise measures in due time in such a way that the American forces could not employ any power or equipment against the Islamic Republic of Iran's interests."
Earlier this month, the Iranian Parliament's National Security and Foreign Policy Commission decided to table 14 motions as part of a strategy to counter the hostile measures.
According to the motions, the administration, ministries, and executive organizations are required to carry out policies to deal with, foil, and publicize the US' belligerent measures.
The chairman of the commission said all organizations will have their respective duties under the planned motions, for instance, the Ministry of Information and Communications Technology would deal with US cyber-terrorism plots or the Ministry of Medicine will cope with bioterrorism threats.
On April 8, US President Donald Trump designated the IRGC a foreign "terrorist organization", marking the first time the US has formally labelled another country's military a terrorist group.
Responding to the move, Iran's Supreme National Security Council immediately declared the US as a state sponsor of terrorism and US forces in the region terrorists.
The SNSC said it has put CENTCOM on its terror list as a "reciprocal measure" against the US "illegal and unwise" move.