Iran to Send Naval Flotillas to Japan, Italy
TEHRAN (Tasnim) – Iran's Navy will send military vessels to the coasts of Japan and Italy in the near future for friendly visits, a top commander said.
Commander of the Iranian Navy Rear Admiral Hossein Khanzadi held meetings with his Japanese and Italian counterparts in China's eastern port of Qingdao on Wednesday.
The senior Iranian commander has attended a gathering that marks the 70th anniversary of the founding of China's navy.
In the meeting with Japan's Chief of the Maritime Staff Hiroshi Yamamura, he said Iranian naval flotillas will visit Japan in the near future.
Highlighting Iran's experience in the fight against piracy in international waters, Rear Admiral Khanzadi said the navies of Iran and Japan can work on many common issues by using the potential capacities in the technical, training and research fields.
For his part, the Japanese commander said his forces will visit Iran's southern ports, and proposed plans for the exchange of cadets for training courses.
In the other meeting, with Italy's navy commander, Rear Admiral Khanzadi said an Iranian naval flotilla will be soon sent to Italy's southern ports.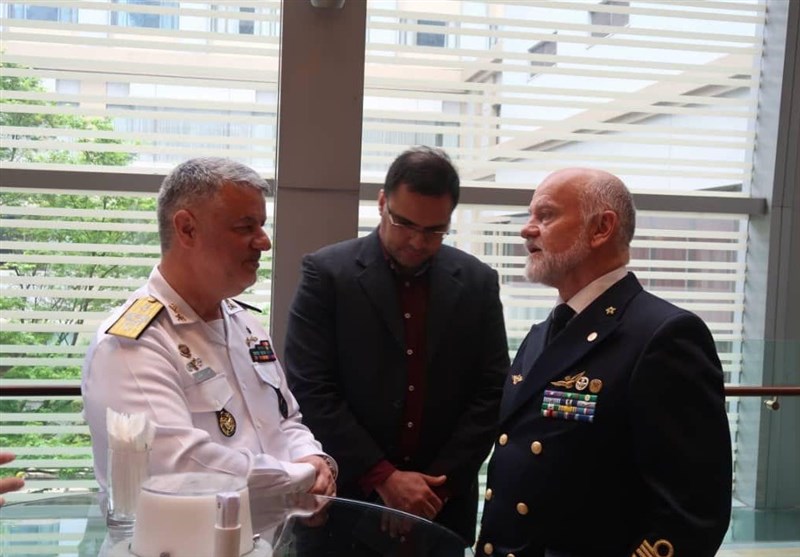 They also discussed ways to enhance cooperation between the educational sectors of the two countries' navies.