Holy Hovhannes: A 5th-Century Church in Iran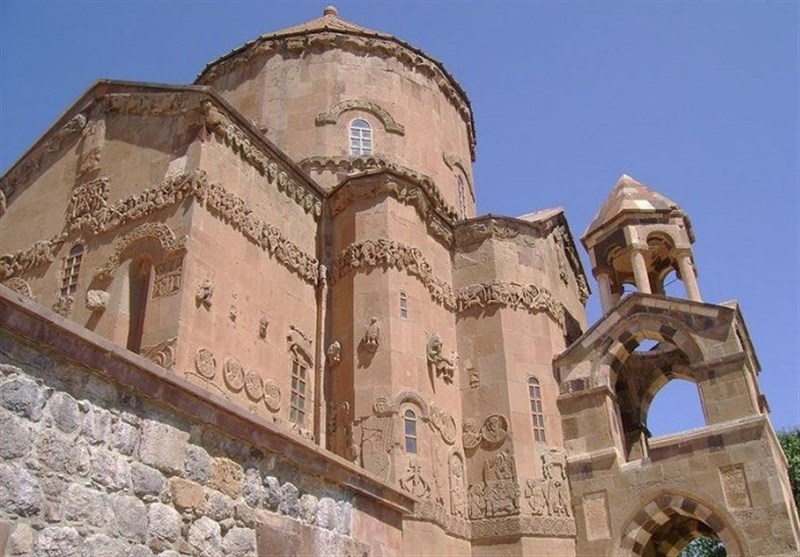 TEHRAN (Tasnim) - The Holy Hovhannes Church is an Armenian Catholic Church named after one of the disciples of Jesus called Johannes, or Hovhannes. It is located in Maragheh, northwestern Iran, and is the city's only church.
It is said to have been built in the 5th and 6th centuries CE. The original building has been destroyed many times in various occurrences. But the present structure was built on the initiative of General Samson Khan by Russian and French architects. It is made of brick with a rectangular design.
Maragheh's Hovhannes Church held a special place under the Ilkhanate Mogul rule. But it has been effectively abandoned now with the migration of Armenians to Tehran and other cities.
Hovhannes Church has three sections: The Archbishop's residence, a school, and an altar to light candles and incense. The church's domed entrance is in its west wing. This is a conical-shaped dome with a steel cover holding the bell.
The main space of the church is a rectangle with an altar in its east wing. Lighting is provided by the main entrance and small windows in the eastern, northern, and western walls. A string of one-storey buildings have been constructed in the west wing of the courtyard which were occupied in the past, but are now derelict. Other rooms are also seen around the courtyard which were used by the poor.
Source: Persia Digest