Qamchaqai Castle in Iran's Western Province of Kurdistan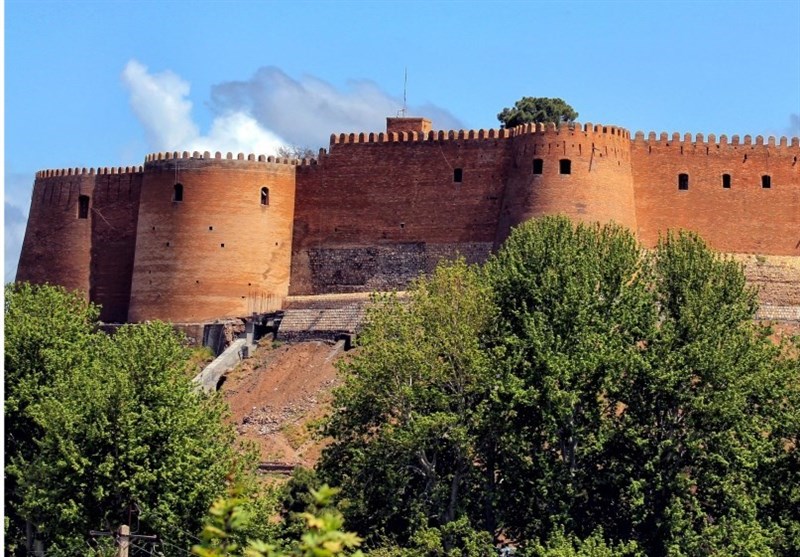 TEHRAN (Tasnim) - Qamchaqai castle is located 60 km north of Bijar county, 1 km north of Qamchaqai village and within the Bijar protected area.
According to the experts, the historic castle of Qamchaqai of Bijar has an inscription with hieroglyph drawing and in the Herat script. It is one of the oldest semi-visual inscriptions in Iran and it is comparable to the Sumerian scripts.
The height of the walls of this castle is 200 meters and the only way to connect it with the outside is a narrow passage that one can hardly cross. The castle has an area of ​​5,000 square meters and numerous reservoirs of water are excavated in the rocks, and its underground shelter with a depth of 41 steps, carved in the form of a tunnel of stone and led to the underground of castle.
The Qamchaqai Castle was also used in the Parthian and Sasanian era. Historically, this castle is very important and is used at different times by different ethnic groups; therefore, Qamchaqai castle is one of the most valuable and historic castles in Iran. Some conjecture the Marling Cup was buried there.
Qamchaqai's stones have no specifications that can be used to accurately determine the time of building of the castle, however, it is most likely to be attributed to the BC periods, such as the period of Mannaeans and Medes, and the castle was being used until the Sassanid and Islamic era.
Based on surveys by experts such as Dr. Reza Moradi Ghiasabadi and Dr. Mahmud Kardvani, it is known that the original monument of this magnificent castle dates back to the 21st-25th centuries BC, meaning that it is more than 4,000 years old. Evidence of this is the existence of an inscription near the castle, written in a semi-visual (Hieratic) script, and given that the first co-founders of the script were the Sumerian, it presumes the Qamchaqai castle and inscription were originally belong to the Sumerians.
Source: triptoir.com