Pompeo Got Nothing New on Iran in Sochi Visit: Russian Official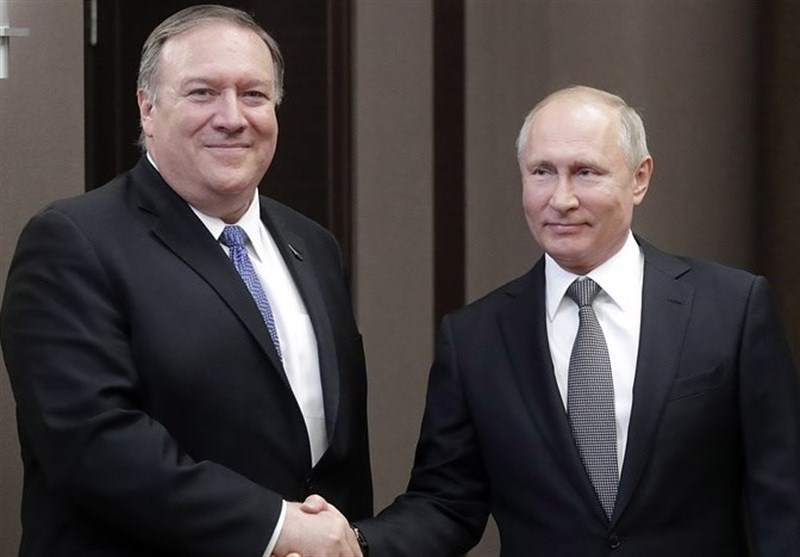 TEHRAN (Tasnim) – US Secretary of State Michael Pompeo's trip to the Russian Black Sea resort of Sochi last week brought nothing for Washington, a senior Russian official said.
Pompeo got nothing new on Iran from President Vladimir Putin during a visit to Sochi, according to a senior Russian official with knowledge of the discussions, Bloomberg reported.
Distrust between Moscow and Washington is so great that no separate deal is possible on Iran, said another person close to the Kremlin.
"We've studied (US President Donald) Trump's approach and tactics pretty well over the past two and a half years; he's not a military man, he doesn't like to fight," said Fyodor Lukyanov, head of the Council on Foreign and Defense Policy, which advises the Kremlin. "He likes to make a show of strength and use economic levers. His idea is that sanctions will force Tehran in the end to negotiate."
The report added that Pompeo's trip to Brussels also yielded little support for the US position, with Europe doubling down on its commitment to the deal that Trump abandoned last year.
In Berlin, officials view Trump as the main force to halt the spiral toward conflict, primarily due to his well-known resistance to foreign interventions, said a senior lawmaker from Chancellor Angela Merkel's coalition.
Germany has no choice but to maintain a certain level of cooperation with Iran, the lawmaker said.
One French government official said Trump and senior aides such as National Security Adviser John Bolton are wrong to think that tightening the screws on Iran's economy would convince its leaders to bend.