Iran's Foreign Minister Meets Iraqi Leaders in Baghdad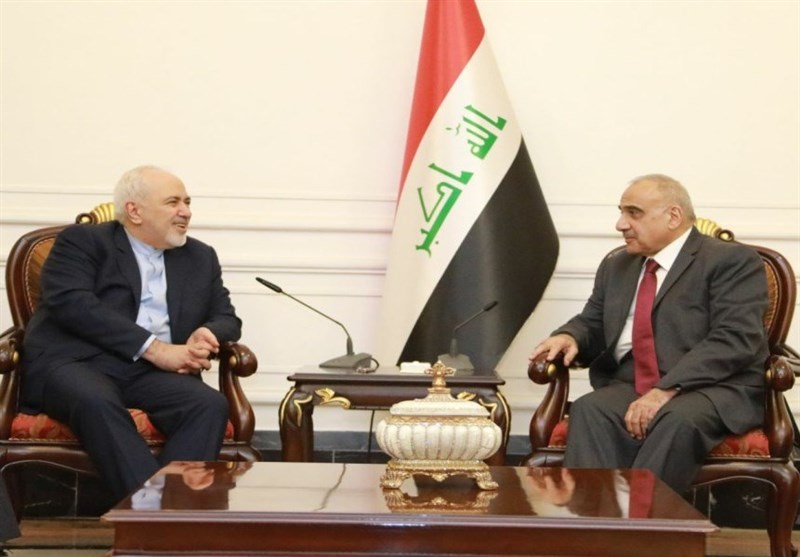 TEHRAN (Tasnim) – Iranian Foreign Minister Mohammad Javad Zarif held separate meetings with Iraq's president and prime minister in a visit to Baghdad.
The top Iranian diplomat met with Iraqi Prime Minister Adil Abdul-Mahdi shortly after arriving in Baghdad on Saturday evening.
In the gathering, they discussed the latest developments in Iraq and the region.
Zarif further held a meeting with President of Iraq Barham Salih for talks on a range of issues, including Tehran-Baghdad ties and regional and international developments.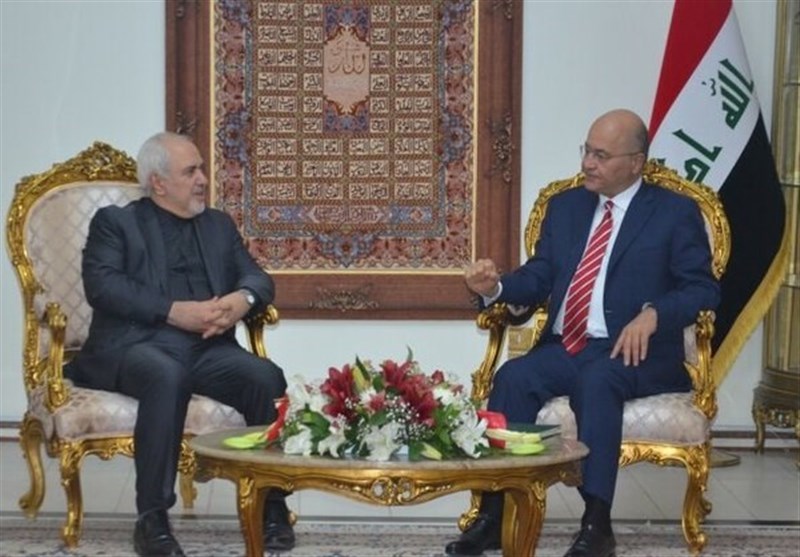 The Iranian foreign minister is also going to meet Iraqi Parliament Speaker Mohamed al-Halbousi and Foreign Minister Mohamed Ali Alhakim during his two-day official visit to Iraq.
Zarif's trip to the neighboring country comes at a time of heightened American attempts to isolate Iran and mount economic pressures on Tehran.
On Wednesday, an American envoy to Baghdad said Washington has exempted Iraq from some of its unilateral anti-Iran sanctions, allowing the Arab country to continue importing energy from Iran.
US President Donald Trump's administration announced plans in March to extend a 90-day waiver for the second time to let Iraq continue energy imports from Iran.