EU Measures to Satisfy Iran's JCPOA Demands Unconvincing: Spokesman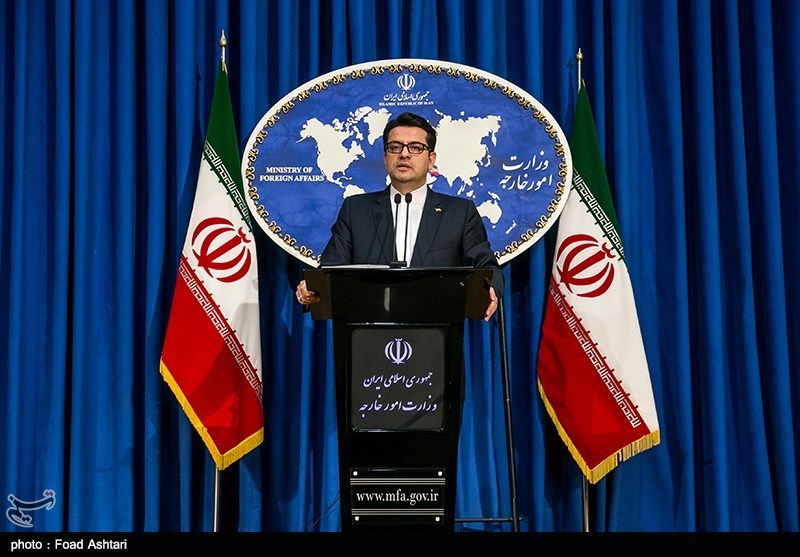 TEHRAN (Tasnim) – Iran's Foreign Ministry spokesperson deplored Europe's lack of action to ensure Tehran's economic interests under the 2015 nuclear deal and warned there will be a "decisive" reaction if they fail to take any practical measure during a two-month deadline set by the Islamic Republic.
"We have not seen any special practical measure (from Europe) that would fulfill our demand and convince Iran in a tangible manner," Abbas Mousavi told reporters at a press conference in Tehran on Monday.
He also expressed hope that European governments would take "more tangible and bigger practical measures" to meet a 60-day deadline that Tehran has set for the remaining parties to the Joint Comprehensive Plan of Action (JCPOA) to fulfill their undertakings.
"They know that, otherwise, Iran will take the second step decisively, God willing," the spokesman stated, referring to Iran's decision in May to stop honoring certain commitments under the JCPOA after EU's failure to ensure Iran's economic interests and to set a deadline for Europeans.
Asked whether Europe's procrastination results from a plan to launch negotiations about Iran's missile power and regional polices, the spokesman underlined that the only criterion for Iran is the JCPOA and Tehran would not allow any issue unrelated to the JCPOA to be mooted.
"Iran believes that what needs to be met are the commitments of all parties to the JCPOA, and we believe that all sides must stop creating marginal issues and deal with the crux of the matter and their commitments under the JCPOA. We do not expect anything other than (implementation of) the JCPOA, not a word less or a word more," he underlined.
Iran and the Group 5+1 (Russia, China, US, Britain, France, and Germany) on July 14, 2015, reached a conclusion over the text of the 2015 nuclear deal.
The accord took effect in January 2016 and was supposed to terminate all nuclear-related sanctions against Iran all at once, but its implementation was hampered by the US policies and its eventual withdrawal from the deal.
On May 8, 2018, US President Donald Trump pulled his country out of the nuclear accord.
Following the US withdrawal, Iran and the remaining parties launched talks to save the accord.
However, the EU's failure to ensure Iran's economic interests forced Tehran to stop honoring certain commitments under JCPOA in May 2019.