Pakistan: Ex-President Zardari Remanded in Graft Case
TEHRAN (Tasnim) - A Pakistani court on Tuesday remanded the country's former President Asif Ali Zardari in custody of anti-corruption authorities for 10 days in a money laundering case, court record said.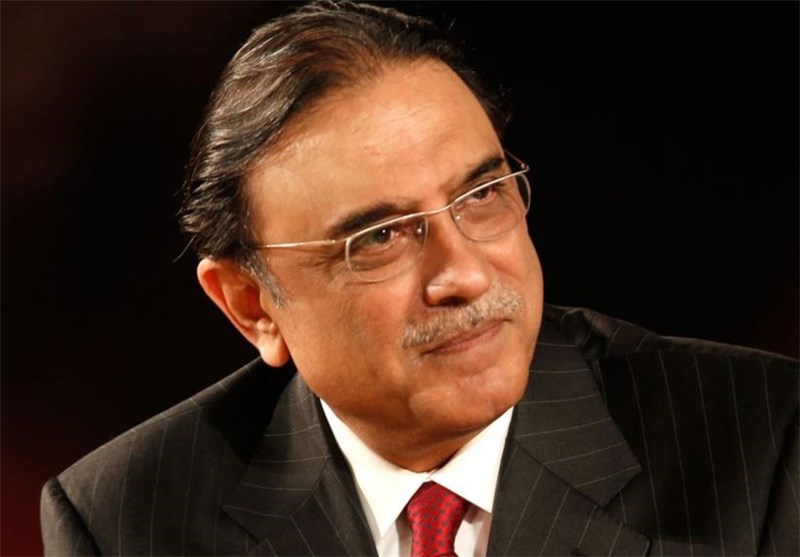 Zardari, the widower of slain Prime Minister Benazir Bhutto, was arrested by the National Accountability Bureau (NAB) -- a corruption watchdog -- in capital Islamabad hours after the Islamabad High Court rejected his bail plea on Monday.
Surrounded by security personnel, Zardari was brought to the court in an armored personnel carrier with riot police deployed around the premises to hold off the former President's supporters, Anadolu Agency reported.
Hundreds of Zardari's center-left Pakistan People's Party (PPP) activists -- chanting slogans against the government and the NAB -- managed to reach the court despite blockades, footage aired on local Geo TV showed.
Zardari, who served as president of the country from 2008-2013, is accused of laundering more than 35 billion Pakistani rupees ($300 million) through fake accounts. He has denied the charges.
Last September, the top court formed a six-member team to probe into charges against Zardari and his family. Its findings were submitted in January, which the top court forwarded to the anti-corruption authority for a further probe.
Supporters of Zardari claim that these cases are being used to crack down on the opposition.
Opposition parties in the country accused the government of using NAB for "political victimization" and called on NAB to take action against Prime Minister Imran Khan and sitting ministers who are also facing probe.
Khan is facing a NAB probe over alleged illegal use of government helicopters for personal use.
Established by former military ruler retired Gen. Pervez Musharraf in 2000, the NAB has often been accused of targeting anti-government politicians.