Reading Kubiak's Apology Letter Not Good Idea: Poland's Vital Heynen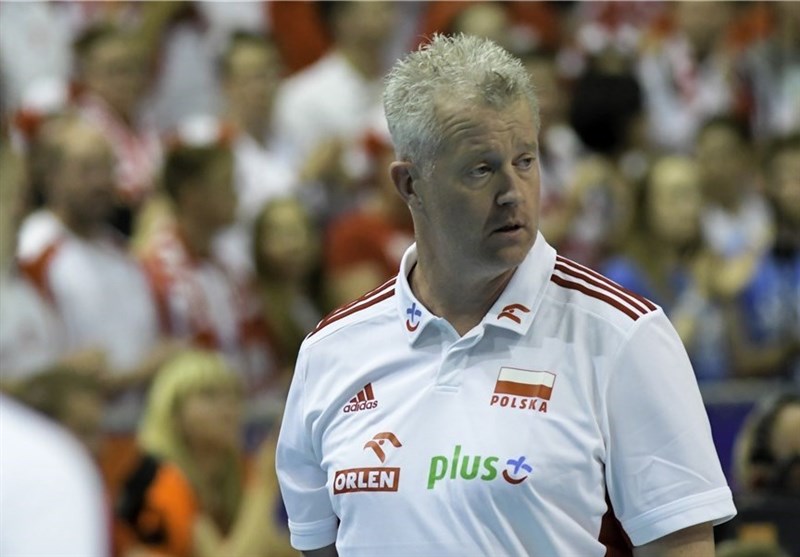 TEHRAN (Tasnim) – Poland Volleyball coach Vital Heynen says they will come to Iran to play volleyball and reading an apology letter before the match is not a good idea.
Poland will face Iran in Oroumiyeh, northwestern province of West Azarbaijan, on Saturday in 2019 Volleyball Nations League Week 3.
The FIVB Disciplinary Panel Sub-Committee has ruled that Michal Kubiak, who has made anti-Iran remarks, to issue a written apology, which should be read by the announcer during the match between Poland and Iran.
"Apology letter? I told to the Polish federation it's not a good idea to read a letter in front of many people because I would like to focus on volleyball and reading a letter from other team has nothing to do with volleyball," Heynen said in an exclusive interview with Tasnim news agency.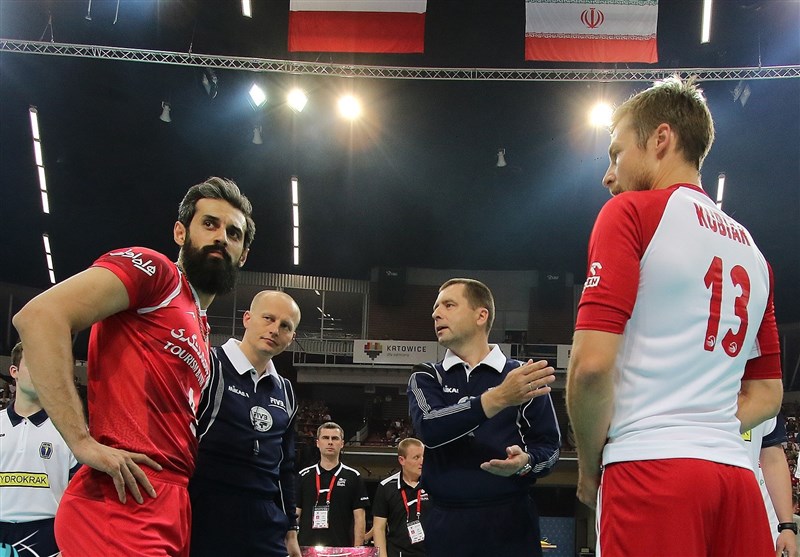 "I want to play volleyball match in Iran. I am sure the people of Iran understand volleyball. I told the Poland federation the reading the letter will distract Poland, Iran players and people from a sporting match between two fantastic countries. I guess the polish federation to follow my demand, not reading the letter," the Belgian added.
"In the near future we are talking about the matter. I'm here showing my respect to the Iranian people. Iran is a great country with a great people. I will walk in the street and drink a coffee or tea. I will sit on a terrace. I am ready to talk with everybody about life and other things," he added.
"I have been two times in Tehran and I only remember the great atmosphere. It will be very nice to play in Iran. I like volleyball and say during the match the players are fighting together but they have to be friend after the match, this is my goal," the Poland coach stated.
"I have so many stories about walking alone in Tehran visiting a famous museum in a big garden. Last year, when I was leading the Belgium team, I took my whole team to Bazaar which was very crowded and very nice. I would like to find the same atmosphere to show the Polish players how nice Iran is," Heynen said.
Asked him if he is satisfied with his team's performance so far, Heynen said, "I am very satisfied with the results but I am not satisfied with the way we played. We sometimes missed our cohesion as a team, but I have to be satisfied. I think it's one of the toughest pools with Iran, Canada and Russia."
"Iranian players are impressive but I am working with my 25 players and I have no idea about the other players. I don't know how old is Marouf but he is still leading the team. I am impressed by Marouf as he keeps fighting and keeps pushing and he is the most impressive player," he concluded.