US Evidence to Blame Iran for Tanker Incident Not Convincing: Japan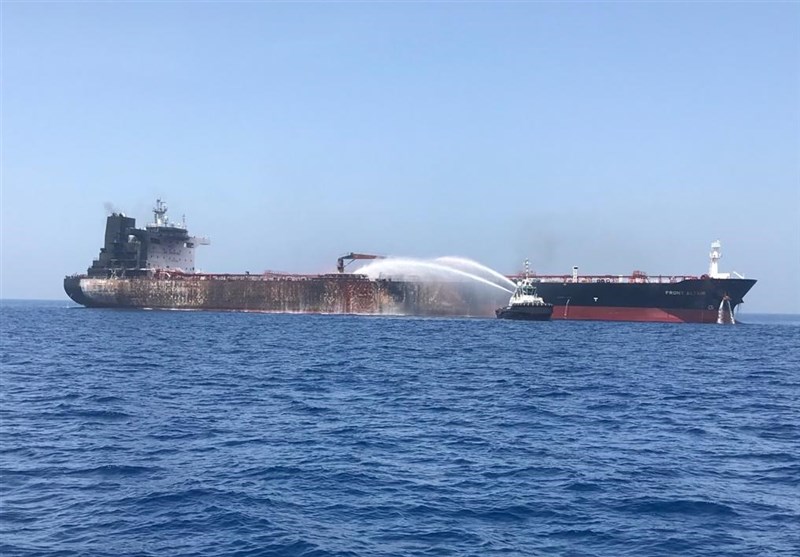 TEHRAN (Tasnim) – A senior Japanese official said the evidence provided by the US to prove Iran was responsible for attacks earlier this week on two oil tankers in the Gulf of Oman is not convincing.
The Japan Today reported that Tokyo has been requesting the United States for concrete evidence to back its assertion that Iran is to blame for the attacks.
"The US explanation has not helped us go beyond speculation," said one senior government official.
A source close to Prime Minister Shinzo Abe said, "These is not definite proof that it's Iran."
"Even if it's the United States that makes the assertion, we cannot simply say we believe it," he said.
US Secretary of State Mike Pompeo on Thursday blamed Iran for the attacks on the Norwegian-owned MT Front Altair and the Japanese-owned Kokuka Courageous, citing intelligence, the weapons used, expertise required and similar recent attacks.
The US military released a video later on Thursday that it allegedly shows Iran's Islamic Revolution Guards Corps removing a mine from one of the targeted oil tankers after evacuation.
The captain of the Kokuka disputed the US assertion on Friday.
"Our crew said that the ship was attacked by a flying object," said Yutaka Katada, president of ship operator Kokuka Sangyo.
Katada, citing accounts from the ship's crew, said, "I do not think there was a time bomb or an object attached to the side of the ship," according to The New York Times.
Iran has denied any role in the event, and some observers have raised questions about whether the intelligence was being used as a pretext for the US to escalate conflict with the country and bring back Tehran to the negotiating table.