2 Missing, over 120,000 Families Affected by Adverse Weather in Sri Lanka
TEHRAN (Tasnim) - Two people were missing and over 120,000 families affected by days of heavy rains and strong winds which lashed out across Sri Lanka, the Disaster Management Center said in a statement here Monday.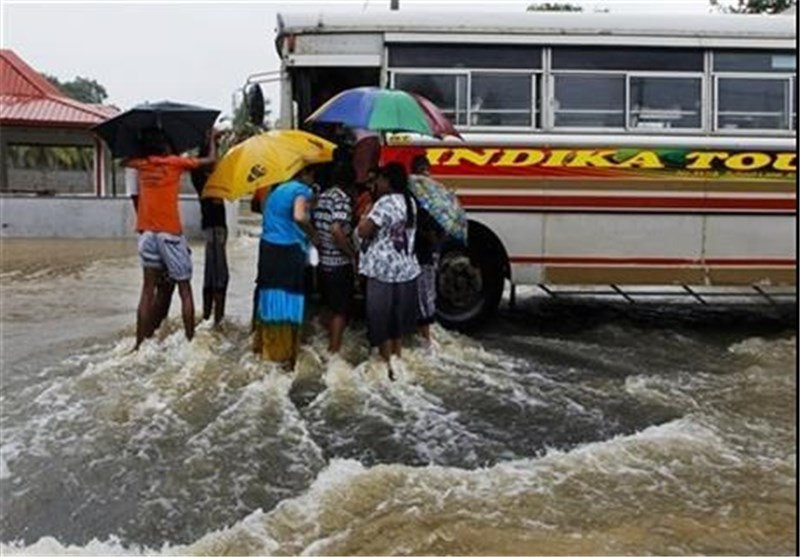 According to the latest situation update, 45 houses were fully damaged from the adverse weather while 89 houses were partially damaged. Two business enterprises in the north were also totally damaged.
Two people in the north have been reported missing while one person has been injured, the Disaster Management Center said. The north has been the worst affected with over 56,000 families affected, Xinhua news agency reported.
Fifty-two families were affected by landslides in the Ratnapura district, in south central Sri Lanka.
Sri Lanka is facing heavy rains and strong winds due to its annual south west monsoons which have established over the island country, the Meteorology Department said in its latest weather update on Monday.
Heavy rains are expected in the Western, Central, Sabaragamuwa and North-western provinces and in Galle and Matara districts in the south.
"There may be temporary localized strong winds during thundershowers. General public is kindly requested to take adequate precautions to minimize damages caused by lightning activity," the Meteorology Department said.