Acting Pentagon Chief Steps Down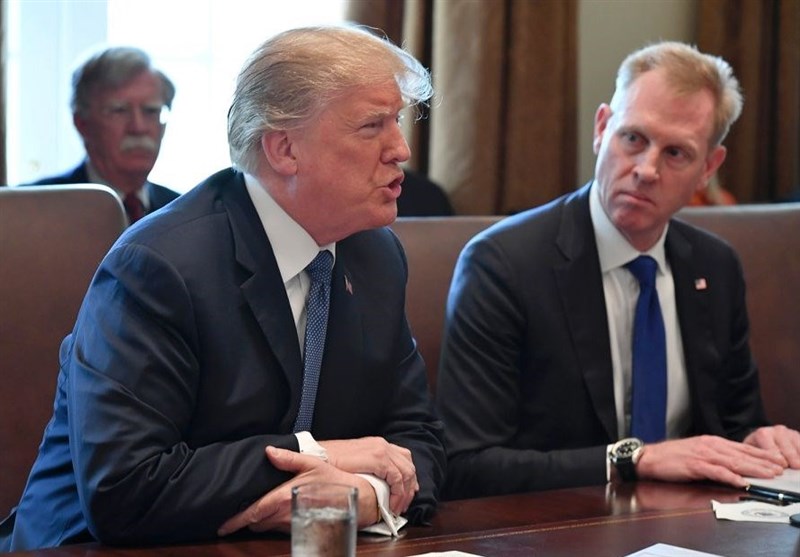 TEHRAN (Tasnim) – US Acting Defense Secretary Patrick Shanahan has abandoned his quest for the top Pentagon job.
Shanahan said he made the decision, first announced by US President Donald Trump in a tweet, to prevent his three children from reliving "a traumatic chapter in our family life."
"It is unfortunate that a painful and deeply personal family situation from long ago is being dredged up," Shanahan, a former Boeing executive, said in a statement, according to Reuters.
Hours after naming Secretary of the Army Mark Esper to replace Shanahan as acting secretary, Trump told reporters he would likely nominate the former Raytheon executive and army veteran to the defense secretary position. Esper will take over as acting secretary on Monday, the Pentagon said.
Shanahan, 56, was thrust into the role in an acting capacity in January after then Defense Secretary Jim Mattis resigned over differences with Trump. His resignation marks the second abrupt departure in less than six months at the Pentagon, a highly unusual degree of turnover.
Senate Democratic leader Chuck Schumer said it was a bad time for the United States not to have stable leadership at the Pentagon.
"This is a very difficult time, with everything going on in Iran and with provocations and counteractions. And to have no Secretary of Defense at this time? It's appalling, and it shows the chaos in this administration," he told reporters.
Shanahan was the longest official in history to serve as secretary of defense in only an acting capacity, according to Pentagon records. Part of the delay was due to Shanahan being under investigation by the Pentagon inspector general for seeking preferential treatment of Boeing while at the department. He was cleared of wrongdoing in April.
Shanahan did not have prior experience in national security matters before he was picked by Mattis to be his deputy.
A source familiar with the situation said Shanahan met Trump in the Oval Office on Tuesday morning to say he wanted to step down.