Trump Waiting for Opportunity to Meet Putin at G20 in Japan: Bolton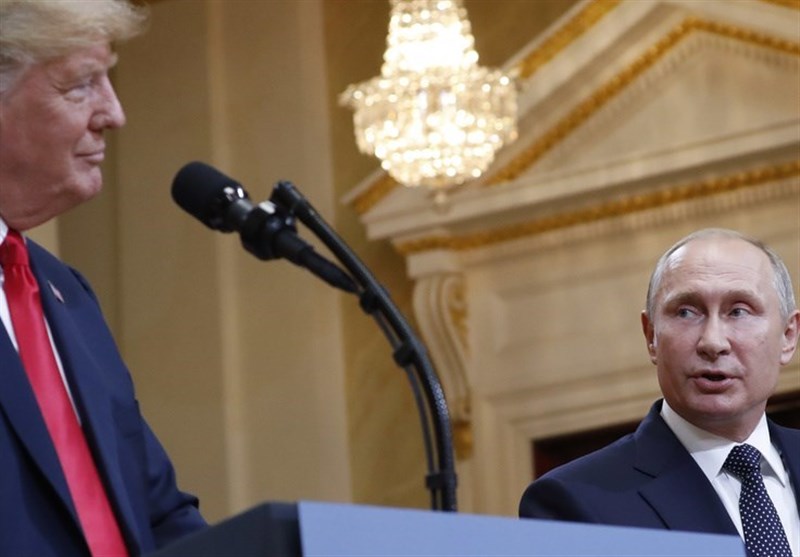 TEHRAN (Tasnim) – US President Donald Trump is looking forward to meeting with his Russian counterpart, Vladimir Putin, on the sidelines of the G20 summit in Osaka, Japan, later this month, White House National Security Adviser John Bolton said.
Bolton made the remark ahead of his trilateral meeting with Israeli National Security Adviser Meir Ben-Shabbat, and Russian Security Council Secretary Nikolai Patrushev in Jerusalem (al-Quds), Sputnik reported.
He earlier said that he hoped the trilateral meeting could lay the groudwork for a broader dialogue.
Meanwhile, Russian Deputy Foreign Minister Sergei Ryabkov also said that Moscow assumes that a Trump-Putin will likely take place at the upcoming G20 summit set for 28-29 June.
In an earlier interview with Fox News, Trump said he would hold a meeting with Putin on the margins of the gathering, as well as with China's Xi Jinping.
"We don't have a good relationship with Russia. And we don't have a good relationship with China. It's very important that we do. They are powerful nations and we are a very powerful nation (...) I want to get along with Russia and I think we will. I want to get along with China and I think we will. I'm meeting actually both of them next week in Japan at the G20", Trump said.
Earlier this month, Kremlin spokesman Dmitry Peskov said that Moscow was ready to organize a Putin-Trump meeting even on the eve of the G20 summit, but hadn't received any signals from the US about the matter.
Last year, Trump called off his planned meeting with Putin at the G20 summit in Buenos Aires, Argentina, following a naval incident in the Sea of Azov, when three ships from the Ukrainian Navy breached Russia's border, entered Russian territorial waters that were temporarily closed and began moving towards the Kerch Strait.
The Ukrainian vessels were detained after failing to respond to a demand to stop.
At the time, Moscow slammed the incident as a provocation on Kiev's part, aimed at creating a pretext to introduce martial law in Ukraine, boosting then-President Petro Poroshenko's ratings and imposing new sanctions on Russia.