Europe's Measures to Save JCPOA Not Meeting Iran's Expectations: Deputy FM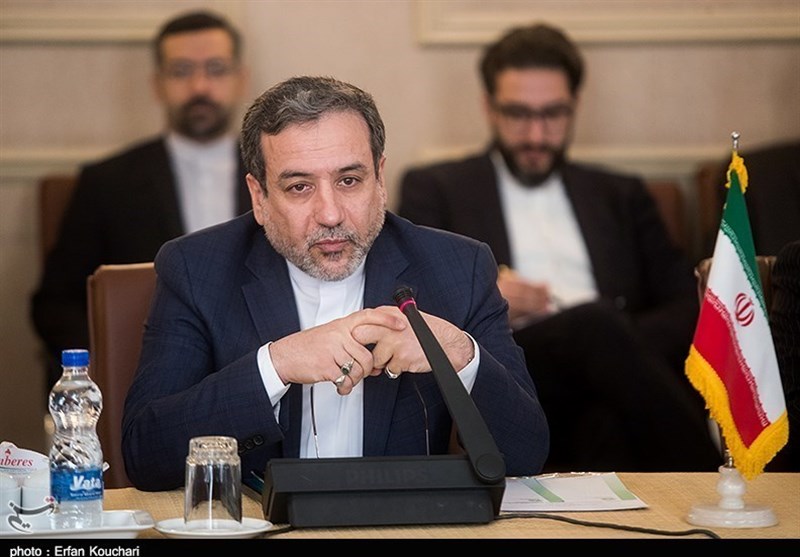 TEHRAN (Tasnim) – Iran announced after a meeting of joint commission the 2015 nuclear deal that a payment channel the three EU parties to the accord have set up for trade with Tehran –known as INSTEX- is by no means satisfactory and is doing nothing about the sale of Iranian oil.
Speaking to reporters after the Friday meeting of the JCPOA's joint commission in Vienna, Iran's Deputy Foreign Minister for Political Affairs Abbas Araqchi said plans to put the INSTEX (Instrument in Support of Trade Exchanges) into operation have made some progress, but the Europeans fall way short of Iran's expectations.
The Iranian diplomat added that there is still a long way to the fulfillment of Iran's demands, although the 3-hour-long meeting was seen as a step forward in comparison to the previous sessions.
"INSTEX has finally become operational, as two or three working cases are currently in progress and financial transactions are going to take place within coming days," he said.
He added that the European countries have plans to allocate credits to INSTEX and have promised that the other countries will also be able to use the mechanism for trade with Iran very soon.
"INSTEX has reached the operational stage, but falls short of our expectations. INSTEX will not be able to fulfill our expectations without Iran's oil being purchased or without certain credits being considered for it. So the European countries must seriously put the issue of Iran's oil export on the agenda," Araqchi added.
The Iranian diplomat went on to say that talks about Iran's Arak heavy water reactor also made good progress at the JCPOA joint commission meeting, saying all of the parties have been committed to a timetable for finishing the project.
The remaining parties to the JCPOA have agreed to hold a ministerial meeting in the near future, whose date and venue will be announced later, Araqchi added.
The Friday meeting in Vienna was co-chaired by Araqchi and Secretary General of the European External Action Service (EEAS) Helga Schmid.
Negotiators from Iran and the Group 4+1 (Russia, China, Britain, France and Germany) convened in the Austrian capital to discuss ways to save the JCPOA following the US moves against the deal.
On May 8, 2018, US President Donald Trump pulled his country out of the JCPOA, a 159-page nuclear agreement between Iran and the Group 5+1 (Russia, China, the US, Britain, France and Germany) came into force in January 2016.
Following the US withdrawal, Iran and the remaining parties launched talks to save the accord.
However, the EU's failure to ensure Iran's economic interests forced Tehran to stop honoring certain commitments under JCPOA on May 8, 2019.
Iran has also set a 60-day deadline for the remaining JCPOA parties to fulfill their undertakings.