Iranian Speaker Raps US Paradoxical Policies
TEHRAN (Tasnim) – Iran's Parliament Speaker Ali Larijani denounced the US's paradoxical policies, which he said have deteriorated in its incumbent president's term.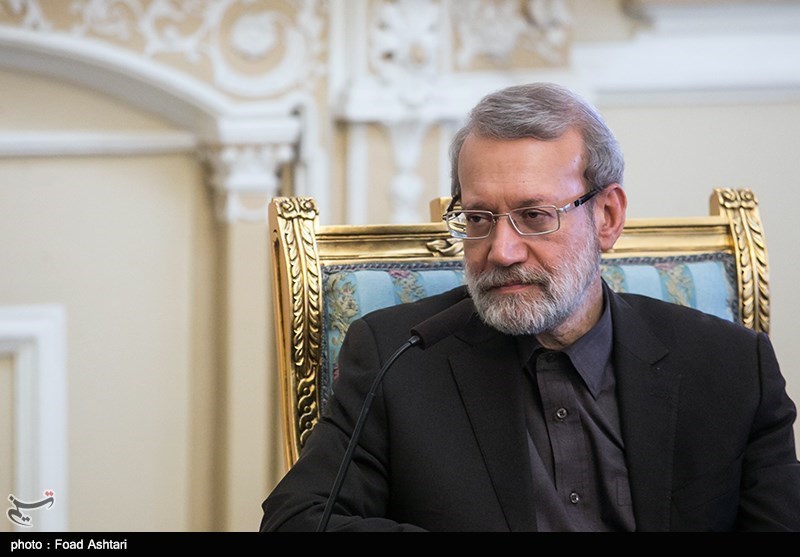 The US government's paradoxical stances have become absolutely clear to the world public opinion, Larijani said at a meeting in Tehran on Tuesday, held in commemoration of victims of an Iranian passenger plane that the US Navy shot down over the Persian Gulf back in 1988.
The Iranian speaker also noted that the White House's "errors, mistakes and paradoxical comments" have increased during the tenure of the "current weird president" of the United States.
The speaker also likened the US officials to a bunch of gangsters that believe they can silence the others by howling in the global arena.
One of the most brazen cases of paradoxical American stances happened when they claimed they had shot down the Iranian passenger plane by mistake, but they later gave a medal of honor to the captain of the military vessel that had fired at the plane, he deplored.
On July 3, 1988, Iran Air Flight 655 was on a routine flight from Iran's southern city of Bandar Abbas to Dubai when the US Navy's missile cruiser USS Vincennes shot it down, killing all 290 passengers onboard, including 66 children and crewmembers.