Iran, Armenia Reach New Deals on Diverse Economic Areas
TEHRAN (Tasnim) – High-ranking officials from Iran and Armenia agreed to boost bilateral relations between the two neighboring countries in various economic spheres, including energy, transport, agriculture, and tourism.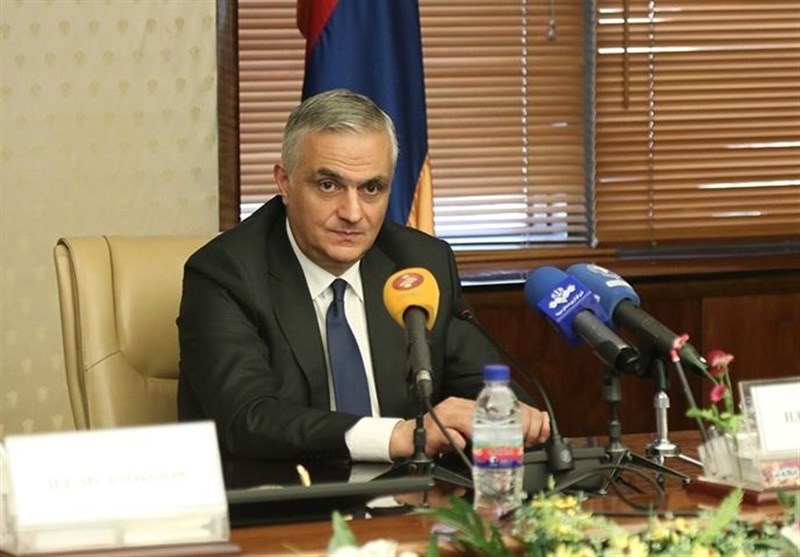 Speaking at the closing ceremony of the 16th meeting of the Iran-Armenia Joint Economic Commission in Tehran on Tuesday evening, Deputy Prime Minister of Armenia Mher Grigoryan hailed the meeting as very useful and productive.
During this two-day meeting, some agreements were reached on energy, transport, industry, trade, environment, and tourism, whose detailed results are well documented in the memorandum of understanding signed between the two sides, he stated.
The Armenian deputy prime minister further emphasized that the new deals are in line with the interests of both countries.
Iranian Energy Minister Reza Ardakanian, who attended the ceremony, said all existing capacities of the two countries should be tapped to boost economic cooperation and bilateral trade.
Tehran and Yerevan in recent years have ramped up efforts to boost bilateral relations in diverse economic and political fields.
During a ceremony in Tehran in February attended by Iranian President Hassan Rouhani and Armenian Prime Minister Nikol Pashinyan, the two countries had signed a number of cooperation agreements.
Earlier in August 2018, Iran and Armenia signed a memorandum of understanding (MoU) on joint production of agricultural machinery.