US Call for IAEA Meeting on Iran Contradicts Common Sense: Russia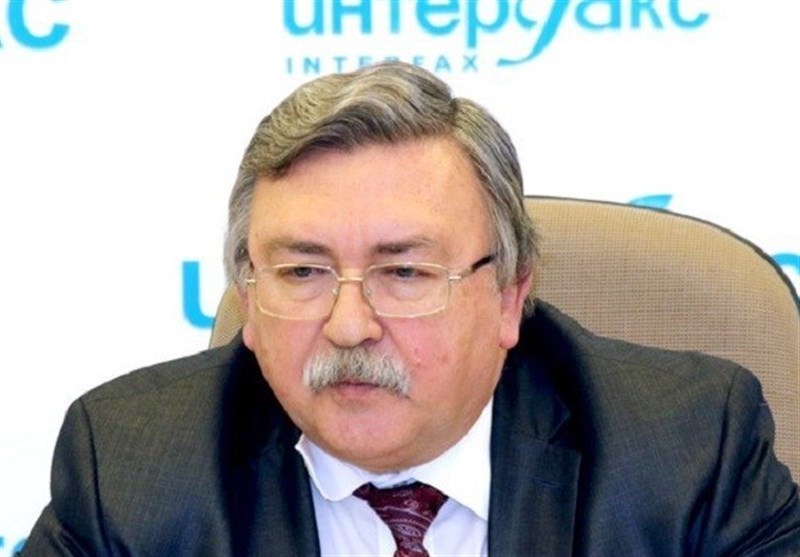 TEHRAN (Tasnim) – The Russian permanent representative to the Vienna-based International Atomic Energy Agency (IAEA) said Washington withdrew from the JCPOA in 2018 in an attempt to kill it, and now is pushing for an emergency meeting of the UN atomic watchdog's Board of Governors to discuss Iran.
"A member of IAEA Board of Governors asked for an urgent session on Iran next week. OK, but what the Board is going to discuss? Iranian deviations from JCPOA? From the viewpoint of IAEA mandate, they don't constitute violation or concern. BG is not a proper place to consider them," Mikhail Ulyanov tweeted late on Friday.
"Intl. relations are full of surprises which contradict common sense. US withdrew from JCPOA and tries to ruin it completely in violation of intl. law. And it was the US who requested today an IAEA BG session to blame Iran for its minor deviations from secondary JCPOA' provisions," he added in a follow-up post.
The IAEA announced it would hold an emergency meeting on Iran next Wednesday at the request of US Ambassador to International Organizations Jackie Wolcott.
According to a statement by the US mission in Vienna, the meeting requested by Wolcott is scheduled to be focused on Iran's move to exceed the 300-kg limit of low-enriched uranium stockpiles as stipulated under the JCPOA.
On May 8, 2018, US President Donald Trump pulled his country out of the JCPOA, a 159-page nuclear agreement between Iran and the Group 5+1 (Russia, China, the US, Britain, France and Germany) came into force in January 2016.
Following the US withdrawal, Iran and the remaining parties launched talks to save the accord.
However, the EU's failure to ensure Iran's economic interests forced Tehran to stop honoring certain commitments under JCPOA on May 8, 2019.
Iran has also set a 60-day deadline for the remaining JCPOA parties to fulfill their undertakings.