Iran Ready to Enrich Uranium at Any Purity Level: Official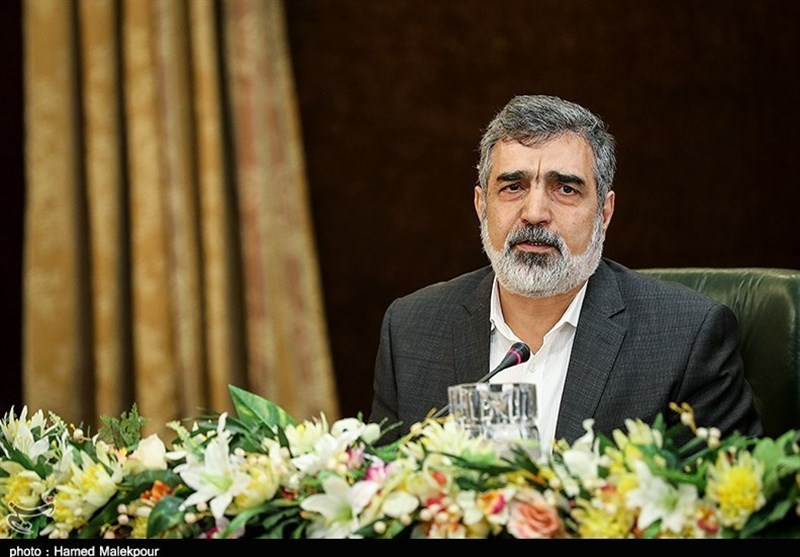 TEHRAN (Tasnim) – Although the level of uranium enrichment in Iran suffices its present purposes, Tehran is fully prepared to increase the level and quantity of enrichment to any amount if there need be, Spokesman for the Atomic Energy Organization of Iran (AEOI) said.
The current level of uranium enrichment is fulfilling Iran's demands for fuel necessary for running its nuclear power plants, Behrouz Kamalvandi said on Sunday.
Although there is no urgent need for higher-grade enrichment to produce fuel for the Tehran nuclear reactor at present, Tehran is fully prepared to enrich uranium at any purity levels or quantities, he added.
The uranium used as fuel for nuclear power plants should have a purity level of 5 percent, he added, noting that the nuclear medicine industry and the nuclear propulsion systems consume 20% and 60% enriched uranium, respectively.
"We do not need fuel for the Tehran reactor for now, but will supply it if necessary," Kamalvandi said, adding that the AEOI is ready for an "upward trend in uranium enrichment" under orders from senior authorities.
On Sunday, Iran declared the second step in reduction of its commitments to the 2015 nuclear deal by ramping up the level of uranium enrichment to over 3.67 percent.
President Hassan Rouhani had warned on Wednesday that the second step of reduction in Iran's commitments would take place on Sunday, saying, "On July 7, the level of (uranium) enrichment in Iran will not be 3.67 percent anymore, as we will abandon such a commitment and increase it (enrichment) to any amount that we need."
Iran maintains that the new measures are not designed to harm the JCPOA, but to save the accord by creating a balance in the commitments.
Iran and the Group 5+1 (Russia, China, US, Britain, France, and Germany) on July 14, 2015, reached a conclusion over the text of the nuclear deal.
The accord took effect in January 2016 and was supposed to terminate all nuclear-related sanctions against Iran all at once, but its implementation was hampered by the US policies and its eventual withdrawal from the deal.
On May 8, 2018, US President Donald Trump pulled his country out of the nuclear accord.
Following the US withdrawal, Iran and the remaining parties launched talks to save the deal.
However, the EU's failure of ensure Iran's economic interests forced Tehran to stop honoring certain commitments, including an unlimited rise in the stockpile of enriched uranium.
Last week, Iran's stockpile of enriched uranium exceeded 300 kg.