Protests Organized Outside ICE Detention Facilities across US (+Video)
TEHRAN (Tasnim) - Thousands of protesters are taking direct action to new levels in their mass movement against the United States' immigration system.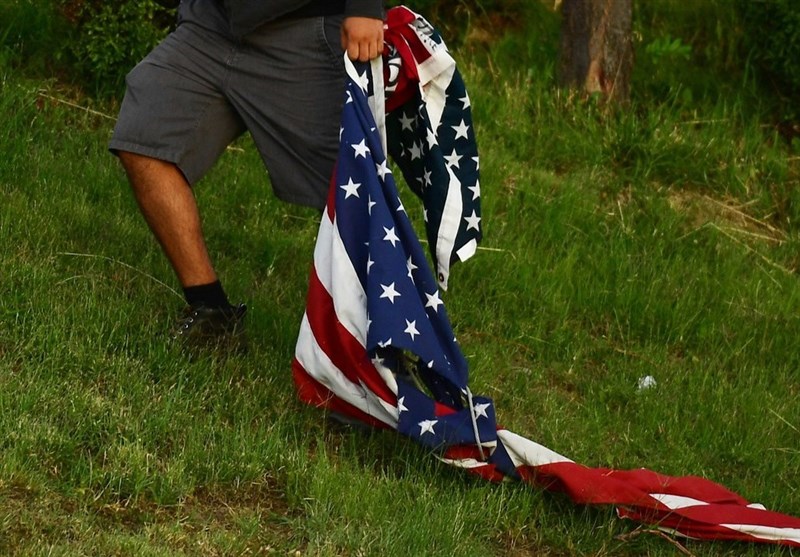 As the debate over US President Donald Trump's immigration policies and ongoing horrors at migrant "concentration camps" escalates, thousands took to the streets across the US this weekend to offer resistance against ICE, TeenVogue reported.
The protesters were moved to action by the news that Immigrations and Customs Enforcement (ICE) planned to launch a series of nationwide raids.
A series of events called "Lights for Liberty: A Vigil to End Human Concentration Camps" have drawn people out in places like Aurora, Colorado; Oakland, California; Baltimore, Maryland; Boston, Massachusetts; Washington, DC; and elsewhere in the US since Friday, July 12. Altogether, hundreds of such events took place.
The protests built on the work that the Occupy ICE movement has done to draw attention to the abuses of ICE agents, up to and including getting arrested during protests at the agency's facilities.
At that Aurora event, a contingent of protesters went beyond protesting outside the facility and replaced flags on flagpoles stationed outside the front door. According to a local CBS affiliate, the protesters replaced US, Colorado, and GEO Group (the company that runs the detention facility) flags.
Meanwhile, more than 100 activists protested outside the Immigration Customs and Enforcement field office in downtown Atlanta on Monday, demanding that ICE and detention centers for unauthorized immigrants be shuttered.
Two protesters were arrested for disorderly conduct, a Department of Homeland official confirmed.
Also in San Francisco, protesters joined Amazon workers around the country in staging demonstrations and strikes in opposition to the company's relationship with the US Immigration and Customs Enforcement (ICE).
New York City demonstrators gathered to protest Trump and the ongoing ICE raids targeting undocumented immigrants.
Protests were organized against Immigration and Customs Enforcement, or ICE facilities, which have come under fire in recent months amid disease outbreaks among the migrants who are kept in those facilities and allegations of poor conditions.
US Rep. Jason Crow, a Democrat who represents Colorado's 6th Congressional District, recently announced plans to conduct weekly inspections of the Aurora facility.