Iran Thanks Switzerland, Oman, Saudis for Coordination on Oil Tanker Release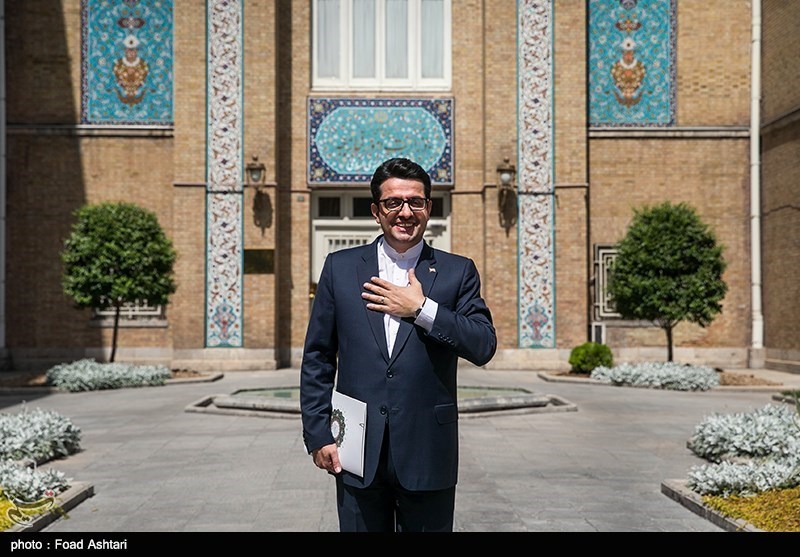 TEHRAN (Tasnim) – Iran's Foreign Ministry expressed gratitude to Switzerland, Oman and the relevant Saudi parties for assisting in the release of an Iranian oil tanker that had been held in Jeddah for several weeks and in the repatriation of an injured Iranian sailor who was hospitalized in Jizan.
In a statement on Sunday, Foreign Ministry Spokesman Abbas Mousavi provided a description of the return of an Iranian oil tanker that had been held at the port of Jeddah due to a technical failure, and of the repatriation of an injured crew of Iranian ship 'Saviz' who had been taken to a hospital in Saudi Arabia's Jizan before being sent to Oman.
According to the spokesman, Iranian oil tanker 'Happiness 1' that had berthed at the Saudi port city of Jeddah on May 2 due to a technical failure, has left Jeddah for Iran's southern ports on July 20 after its technical problem was resolved and after a series of efforts and constant consultations between the Iranian Foreign Ministry and the relevant parties.
He also noted that a sailor on board Iranian trade vessel Saviz, who had been injured in an accident on the ship when it was sailing in the Red Sea on June 3 and had been taken to a hospital in Saudi Arabia's Jizan for treatment, has been discharged from the Saudi hospital on July 20 in light of the efforts by the Foreign Ministry and was transferred to Oman before returning home.
Citing the severance of diplomatic ties between Iran and Saudi Arabia, Mousavi added, "Those two issues were pursued through various diplomatic channels, and we thank and praise Switzerland and Oman, as well as the relevant parties inside Saudi Arabia, for providing services and making the necessary arrangements in regard to these two subjects."
Happiness 1, belonging to the National Iranian Tanker Co (NITC), has been released from Jeddah and is sailing back to Iranian waters with the entire crew and two Iranian tugboats, reports said on Saturday.
The ship had been held in the Saudi port for more than 11 weeks.
The NITC said a technical problem in the oil tanker had caused sea water to leak into the vessel's engine room and stalled the engine when the vessel was heading towards the Suez Canal in the Red Sea on April 30.
Saudi authorities said they had received a distress call from the Happiness I over an "engine failure and the loss of control."
All of the 26 crew on board the oil tanker survived the incident as the ship was taken to the nearest safe port, namely Saudi Arabia's Jeddah.
The Saudis had been refusing to let Happiness 1 go even after the vessel's technical problem was resolved. The kingdom was also charging the NITC $200,000 a day for the additional costs of maintenance.