UK Seizure of Iranian Oil Tanker Violation of JCPOA: Deputy FM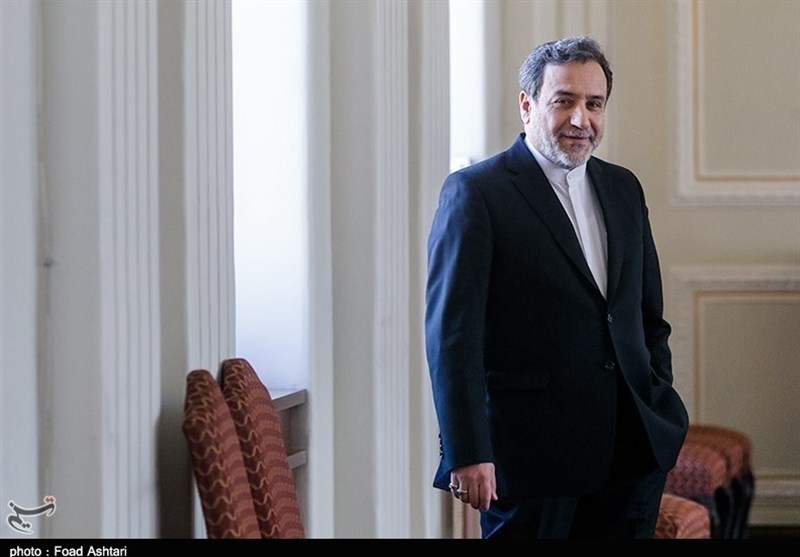 TEHRAN (Tasnim) – Iranian Deputy Foreign Minister for Political Affairs Seyed Abbas Araqchi described the UK government's move to capture a supertanker laden with Iranian oil near the coast of Gibraltar as a breach of the 2015 nuclear deal, known as the Joint Comprehensive Plan of Action (JCPOA).
In remarks released on Sunday, Araqchi, who is in the Austrian capital of Vienna to attend an extraordinary meeting of the JCPOA Joint Commission, explained reasons for convening the meeting and said, "Over the past month, there have been a lot of developments surrounding the JCPOA that necessitated another extraordinary meeting of the Joint Commission."
"During this period, the reduction of Iran's (JCPOA) commitments entered the operational phase and… the IAEA reports in this regard were released," he added.
"Concurrently, some developments such as the seizure of an Iranian oil tanker in the Strait of Gibraltar occurred, which is a violation of the JCPOA in our viewpoint because the JCPOA member states should not create any obstacles to Iran's oil exports," the deputy foreign minister stated.
The British Royal Marines seized the giant Iranian oil tanker in Gibraltar on July 4 for trying to take oil to Syria allegedly in violation of EU sanctions.
Tehran maintains that the supertanker was not bound for Syria and its seizure has taken place at the behest of the US.
Iran's Foreign Ministry has summoned the British envoy to Tehran several times since the capture in protest at the UK navy's move.
The JCPOA meeting will come some two weeks after the International Atomic Energy Agency (IAEA) held a special meeting at Washington's request to win the Board of Governors' support for its anti-Iran claims about the JCPOA.
The emergency meeting of the 35-member Board of Governors of the IAEA was held in Vienna to discuss Iran's nuclear program, which wrapped up with no conclusion.
The meeting came a few days after Iran increased the level of its uranium enrichment to 4.5%, which is beyond the limit set by the JCPOA. The move was part of the second phase of the country's May 8 decision to reduce its commitments under the multilateral 2015 nuclear deal in reaction to the US violations and Europe's inaction.
In May 2018, US President Donald Trump pulled his country out of the JCPOA.
Iran and the remaining parties launched talks to save the JCPOA after the US withdrawal, but the three EU parties to the deal (France, Britain, and Germany) have failed to ensure Iran's economic interests.
The EU's inaction forced Tehran to stop honoring certain commitments to the nuclear deal, including a rise in the stockpile of enriched uranium.
Iran maintains that the new measures are not designed to harm the JCPOA but to save the accord by creating a balance in the commitments.