Iran Says Open to Talks with Saudi Arabia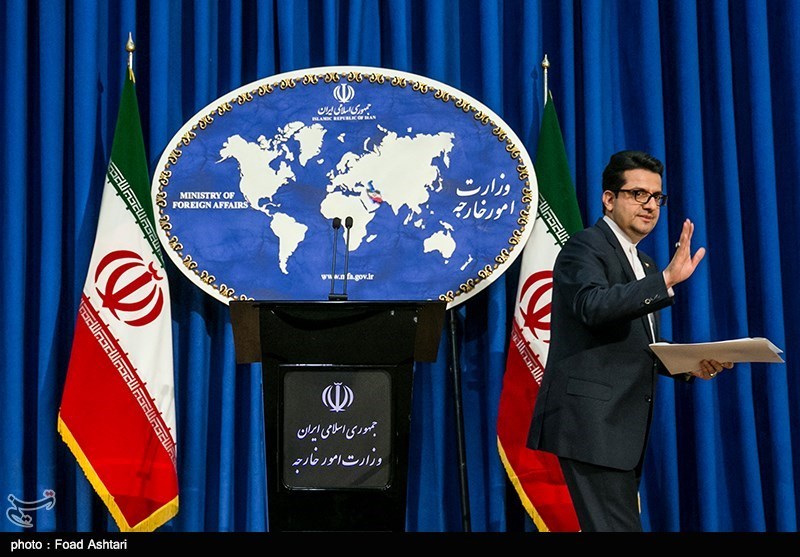 TEHRAN (Tasnim) – Iran's Foreign Ministry described a call from Riyadh for talks with Tehran as a "positive signal", saying the Islamic Republic welcomes any initiative for unconditional resolution of regional issues.
Speaking at a weekly press conference in Tehran on Monday, Foreign Ministry Spokesman Abbas Mousavi said Iran deems the comments by Saudi officials about negotiation with Iran as a "positive signal".
"Iran has repeatedly called for the settlement of problems among Islamic countries without preconditions, and warmly welcomes any measure that would result in the proximity of Islamic countries," he said.
It is in Muslim nations' best interests to settle differences with neighbors, as it would prevent the illegitimate states from misusing the current situation, Mousavi added.
"Iran's response to any positive signal will be a positive one," the spokesman underlined.
He further hailed the United Arab Emirates' decision to pull its forces out of Yemen as a good step in reducing tensions, saying it would contribute to de-escalation in Yemen, a hotbed of regional tensions.
Iranian diplomatic officials have long been urging Saudi authorities to follow the path of sincere benevolence and pay regard for regional nations, saying that under such conditions, Iran will be ready for interaction with Riyadh within the framework of regional and bilateral cooperation.
Saudi Arabia and its allies launched the war on Yemen in March 2015 in an attempt to reinstall the Riyadh-allied former regime and crush the Houthis -- objectives that have failed to materialize due to Yemenis' stiff resistance.
Since the war began, there have been tens of thousands of civilian casualties. Millions of Yemenis now subsist beneath the poverty line and hundreds of thousands of children are suffering and dying from malnutrition.
The Western-backed military aggression, coupled with a naval blockade, has also destroyed Yemen's infrastructure and led to a massive humanitarian crisis.