Iranian Commander Attends Russia Navy Day Ceremony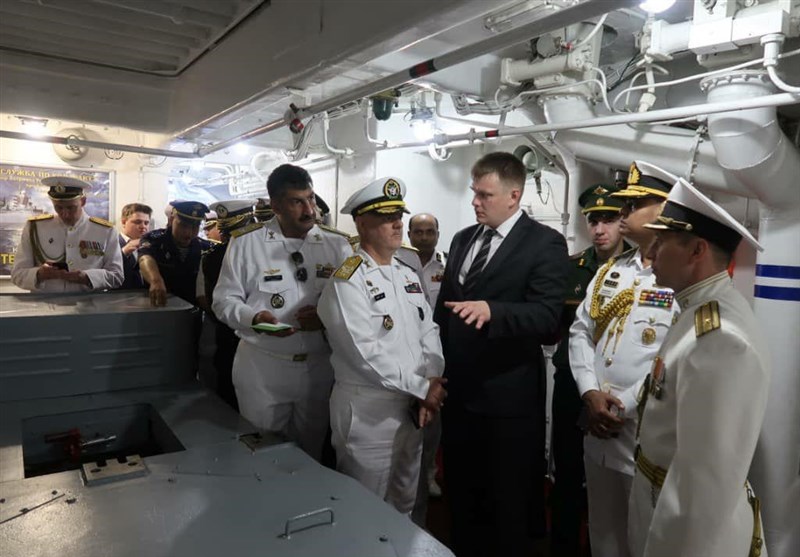 TEHRAN (Tasnim) – Commander of the Iranian Navy Rear Admiral Hossein Khanzadi took part in an event in St. Petersburg in celebration of Russia's Navy Day.
Heading a military delegation, Rear Admiral Khanzadi has participated in the Russian Navy Day celebrations in St. Petersburg, attended by representatives of 20 countries.
The Iranian commander also visited a number of Russian destroyers and held talks with their captains.
Russia celebrated its Navy Day in St. Petersburg on Sunday, as over 40 vessels took part in a naval parade along the Neva River before a speech by Russian President Vladimir Putin.
Chinese Navy destroyer Xiang and Indian frigate Tarkash also took part in the annual parade.
Established in 1939, Russia's Navy Day dates back to the Soviet era. It was dissolved in 1980, but reinstated by Putin in 2003.
In a press conference in late April, Rear Admiral Khanzadi unveiled plans for a joint naval drill with Russia in coming months.
Pointing to the negotiations with Russian officials on "technical and operational" cooperation between the naval forces of the two countries, Khanzadi said the Iranian Navy's fleet in the southern waters is going to stage a joint war game with Russia's Navy in the current Iranian year, which began on March 21.