Iran to Further Reduce JCPOA Commitments Next Month: Kamalvandi
TEHRAN (Tasnim) – Spokesman for the Atomic Energy Organization of Iran (AEOI) Behrouz Kamalvandi warned that if European parties to the 2015 nuclear deal, known as JCPOA, continue to fail their obligations, the Islamic Republic will take the third step to reduce its commitments next month.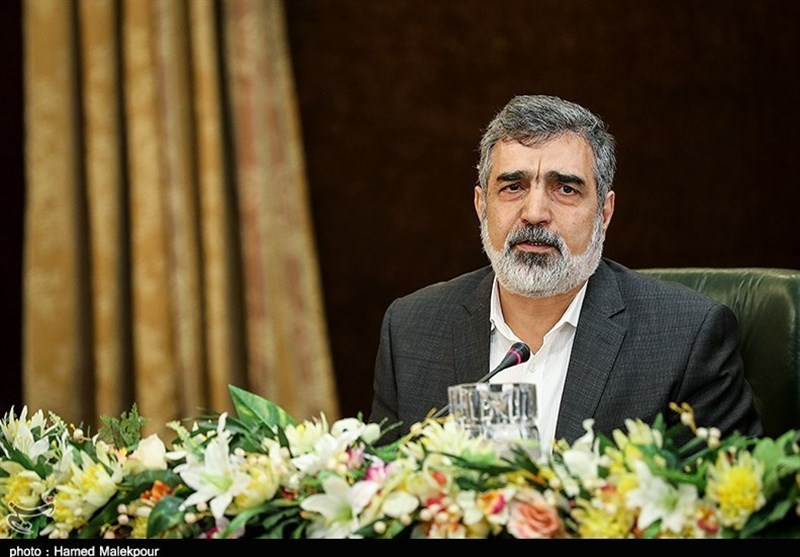 Speaking to reporters on the sidelines of Iranian Foreign Minister Mohammad Javad Zarif's press conference in Tehran on Monday, Kamalvandi explained about Iran's third step to reduce its commitments under the Joint Comprehensive Plan of Action (JCPOA).
"If the opposite side continues failing to meet its commitments in the remaining one month (set as a deadline), the third step to reduce JCPOA commitments will begin in a month based on what the president had previously declared as the head of Iran's Supreme National Security Council," he stated.
"As previously announced, Iran's next steps would include the suspension of its commitments; therefore, those commitments are not totally discarded, but are rather suspended and if they (the European signatories to the JCPOA) start to honor their commitments, we would also return and meet our obligations."
Kamalvandi went on to say that the reduction of Iran's nuclear commitments would mean surpassing a 130-ton limit on heavy water production as well as a 300-kilogram cap on enriched uranium stockpile.
The remarks came after the International Atomic Energy Agency (IAEA) recently held a special meeting at Washington's request to win the Board of Governors' support for its anti-Iran claims about the JCPOA.
The emergency meeting of the 35-member Board of Governors of the IAEA was held in Vienna to discuss Iran's nuclear program, which wrapped up with no conclusion.
The meeting came a few days after Iran increased the level of its uranium enrichment to 4.5%, which is beyond the limit set by the JCPOA. The move was part of the second phase of the country's May 8 decision to reduce its commitments under the multilateral 2015 nuclear deal in reaction to the US violations and Europe's inaction.
In May 2018, US President Donald Trump pulled his country out of the JCPOA.
Iran and the remaining parties launched talks to save the JCPOA after the US withdrawal, but the three EU parties to the deal (France, Britain, and Germany) have failed to ensure Iran's economic interests.
The EU's inaction forced Tehran to stop honoring certain commitments to the nuclear deal, including a rise in the stockpile of enriched uranium.
Iran maintains that the new measures are not designed to harm the JCPOA but to save the accord by creating a balance in the commitments.