Spokesman Rejects Claim on Iran's Commitment in Exchange for Tanker Release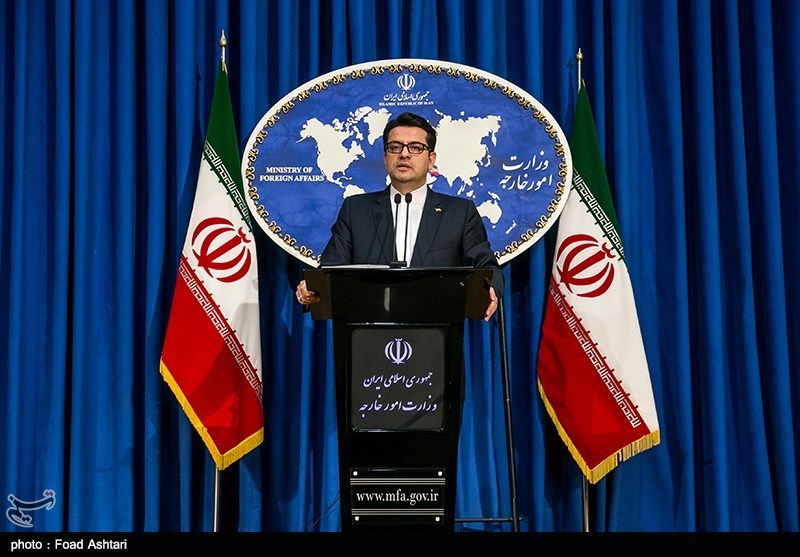 TEHRAN (Tasnim) – Iranian Foreign Ministry Spokesman Seyed Abbas Mousavi said the country has made no commitments to gain the release of its tanker from detention in Gibraltar.
"For the release of the Grace 1 oil tanker, Iran has made no commitment that the ship would not go to Syria because form the early hours of the tanker's detention, we announced that Syria was not its destination and we have upheld the same ... and reiterated that it was nobody's business even if it was Syria," Abbas Mousavi said on Friday.
In fact, they (the captors of the vessel) raised the issue of commitment in a bid to make up for their humiliation caused by "this illegal act and piracy", the spokesman added.
"We support Syria in all areas, including oil and energy," he said, adding, "This is legal and has nothing to do with any third country."
The remarks came after Fabian Picardo, chief minister for the British territory, said the detention order was lifted after written assurances from Tehran that the ship would not discharge oil in Syria in violation of European Union sanctions.
The authorities in Gibraltar on Thursday released the Iranian vessel, Grace 1 (now known as Adrian Darya), defying a US request hours earlier to seize the ship. They also released the ship's crew from detention.
On July 4, the British Royal Marines seized the giant Iranian oil tanker in Gibraltar for trying to take oil to Syria allegedly in violation of EU sanctions.
Tehran maintained that the supertanker was not bound for Syria and its seizure has taken place at the behest of the US.
Iran's Foreign Ministry had summoned the British envoy to Tehran several times in protest at the UK navy's move.
Iranian President Hassan Rouhani had warned London that it will definitely pay the price for the illegal seizure of Grace 1 in international waters.