3 Policemen, 5 Militants Killed in Clashes in Eastern Afghan Province
TEHRAN (Tasnim) - Three policemen and five militants were killed during fresh clashes in Afghanistan's eastern Nangarhar province overnight, provincial government spokesman confirmed on Friday.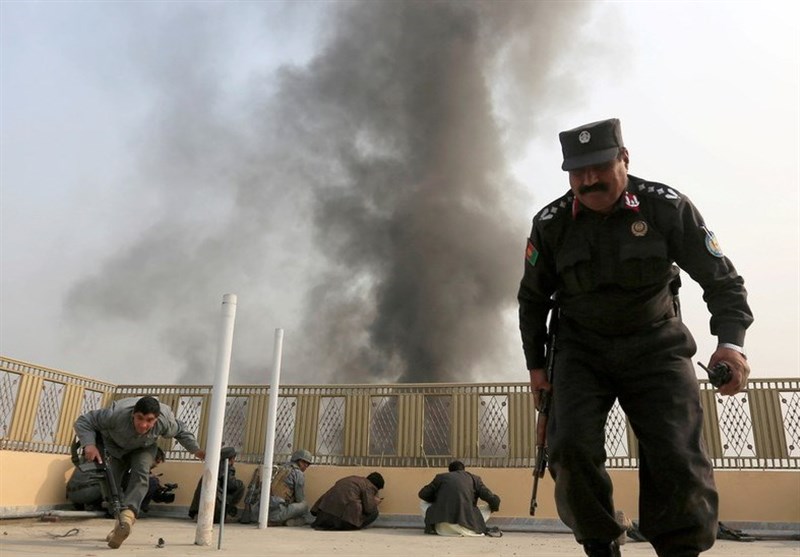 "Taliban launched a group attack on Ghazni Abad police checkpoint in Khogyani district overnight. The Afghan Local Police (ALP) fought back the attackers and the clashes left three ALP personnel and five attackers dead," spokesman Attahullah Khogyani told Xinhua.
Two policemen and eight militants were also wounded in the fighting, the spokesman added.
Local police is a local security entity composed of villagers to defend their community where the presence of national army or national police is slim to ensure law and order.
"The next of kin of the martyred policemen will be notified soon," Khogyani said, adding that the bodies of the slain militants will be handed over to Afghan Red Crescent or local villagers later Friday.
Fighting rages across the war-torn country and clashes between security forces and Taliban have been continuing in more than 20 out of the country's 34 provinces since early April when Taliban launched a yearly rebel offensive.
Clashes between government forces and Taliban fighters often get intense in spring and summer as the seasons are locally branded as the fighting time of year.