President: Iran to Use All Means to Protect National Interests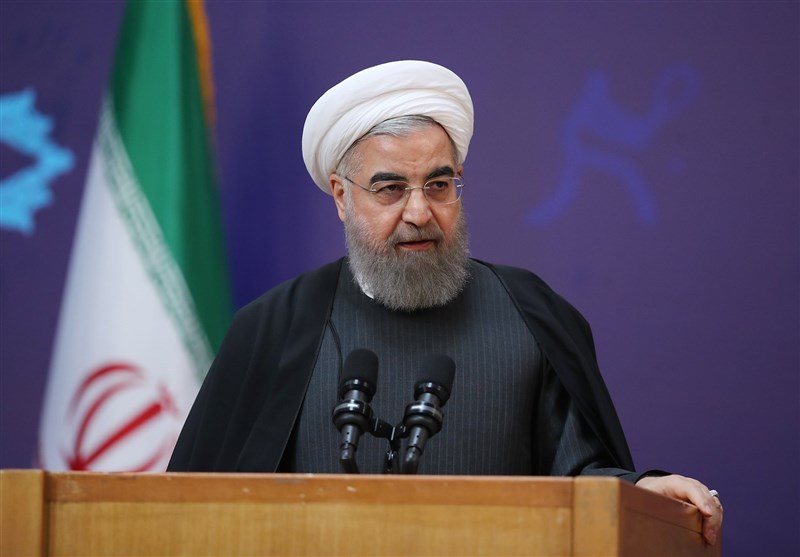 TEHRAN (Tasnim) – Iranian President Hassan Rouhani said his administration will determinedly use every means and opportunity to safeguard the national interests.
Addressing a Monday conference in Tehran, Rouhani said his administration would spare no effort to address the problems and employ every tool to protect the national interests.
"It is necessary to resist when it benefits us, as we are standing for our national interests and independence, would not tire and even enjoy, and we also use all means," the president underlined.
He also stressed that the administration would not refrain from attending a meeting when it serves the national interests and helps resolve the problems of people.
The president also said that although Tehran is standing against severe sanctions, its reciprocal move to reduce the commitments under the 2015 nuclear deal is taking place in a phased manner.
The 2-month intervals between the stages of reduced commitment to the nuclear deal are meant to give diplomacy a chance, he underlined.
"What our people are demanding is dignity and independence, together with reduced troubles and pressure or with welfare," Rouhani added.
His comments came after Iranian Foreign Minister Mohammad Javad Zarif made an unexpected visit to France on Sunday evening to hold talks on the sidelines of a G7 summit in the city of Biarritz.
Tehran and the Group 5+1 (Russia, China, the US, Britain, France and Germany) on July 14, 2015, reached a conclusion over the text of the Joint Comprehensive Plan of Action (JCPOA).
In May 2018, US President Donald Trump pulled his country out of the deal, but Iran and the remaining parties launched talks to save the accord. However, the three EU parties to the deal (France, Britain, and Germany) have failed to ensure Iran's economic interests.
The EU's inaction forced Tehran to stop honoring certain commitments to the nuclear deal, including a rise in the stockpile of enriched uranium.
Iran maintains that the new measures are not designed to harm the JCPOA but to save the accord by creating a balance in the commitments.