Syrian Army Takes Control of Advances New Villages in Southern Idlib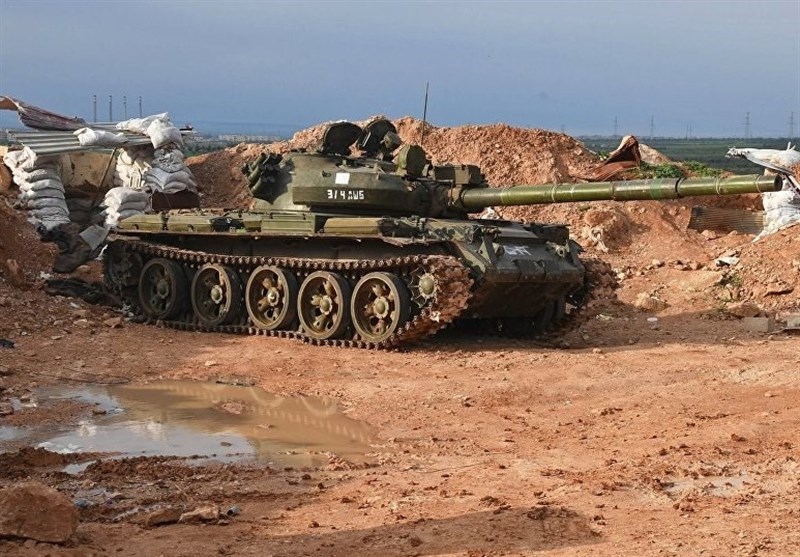 TEHRAN (Tasnim) - The Syrian Army continues its advance in the southern countryside of Idlib province and manages to take control of a number of strategic villages and hills in the region.
The Syrian army regained control of several towns and villages in the southern countryside of Idlib, east of Khan Sheikhoun including Al-Khwain, Abu Daly, Wadi Al-Naqa, and Tal Aghbar, the Lebanese Al Manar news website reported.
According to the Syrian Observatory for Human Rights, the Syrian army managed to achieve further progress in the southern countryside of Idlib since Wednesday night and took control of the towns of al-Tamanea and al-Khwain as well as three villages east of Khan Sheikhoun.
The Observatory added that the Syrian army's progress came as part of its military operations in the Abu Daly axis, where it inflicted a number of dead and wounded on Al-Nusra Front militants 10 days after regaining the strategic city of Khan Sheikhoun.
The engineering units are combing the area and dismantling the explosive devices left behind by the terrorists after the army took control of the villages of al-Khwain, Wadi al-Naqa and Tal Aghbar in the southeastern countryside of Idlib.
In addition, the Syrian News Agency (SANA) reported that the civil service in Hama province started field inspections on the towns and villages that the army had regained a few days back in the northern countryside of Hama in the vicinity of Khan Sheikhoun, in order to conduct emergency maintenance work in preparation for its full rehabilitation in the coming days.