Rouhani: Oil Purchase from Iran Could Change JCPOA Plans
September, 03, 2019 - 11:14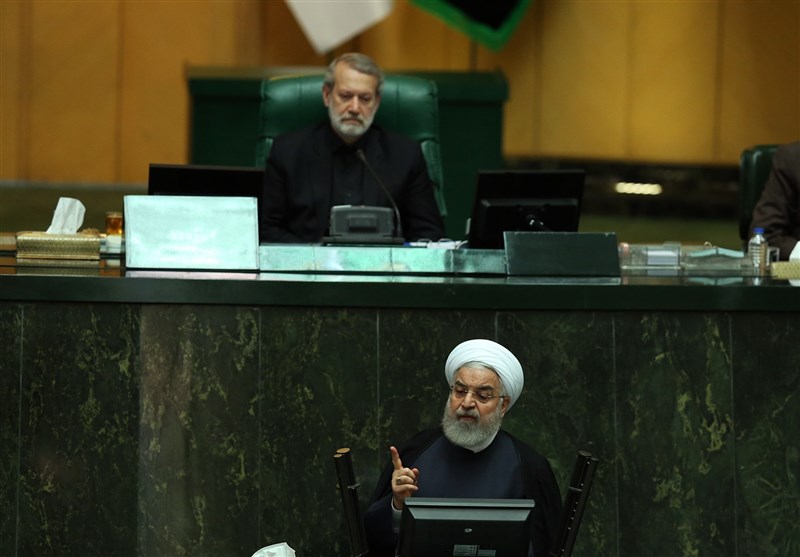 TEHRAN (Tasnim) – Iranian President Hassan Rouhani said on Tuesday that Tehran will reverse its decision to take the third step in reducing commitments to the 2015 nuclear deal if its oil is sold.
In comments at the Parliament on Tuesday, Rouhani said if the three European parties to the JCPOA -the UK, France, and Germany- begin to honor their major commitments under the nuclear deal, Iran may reconsider its decision to further reduce commitments to the JCPOA.
"However, if they fail to take any significant measure, we will definitely take the third step in the coming days," the president underlined.
What matters most at present is that Iran must be able to sell its oil, Rouhani stressed. "This would facilitate the conditions for us to take steps in (honoring JCPOA) commitments."
"We are discussing a period of several months, until the end of (2019). We have not reached a final agreement yet, but the negotiations are in progress," the president said.
Rouhani made it clear that Tehran will announce the beginning of the third step in scaling back the JCPOA commitments if the negotiations with Europe do not yield results until Thursday.
The president also strongly dismissed the possibility of bilateral talks with the US, saying Iran has always declined calls for direct talks with the US government.
Washington can attend the JCPOA meetings only if it lifts all of the sanctions on Tehran, he underscored.
Tehran has scaled back its nuclear commitments twice in compliance with articles 26 and 36 of the 2015 deal, after the US scrapped the agreement in May 2018 and the European parties failed to ensure Iran's economic interests.
Iran maintains that all the measures are reversible, provided that the other parties fulfill their commitments.