Iranian Diplomat Urges Halt to US Nuclear Policies
September, 27, 2019 - 14:13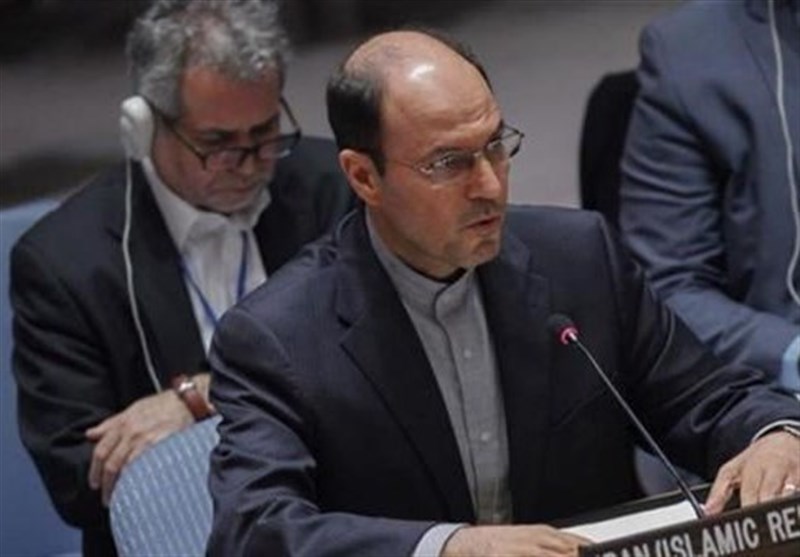 TEHRAN (Tasnim) – An Iranian deputy foreign minister urged at a UN meeting that the US government must stop its "catastrophic and irresponsible" nuclear policies.
In an address to a high-level meeting at the United Nations General Assembly, held on Thursday to mark the International Day for the Elimination of Nuclear Weapons, Iran's Deputy Foreign Minister for Legal and International Affairs Gholamhossein Dehghani described nuclear disarmament and the creation of a world free of such weapons as a long-standing necessity.
The US withdrawal from the JCPOA indicates Washington's irresponsible policy in dealing with global peace and security, he said, IRNA reported.
The Iranian envoy also warned against the threat that a new round of nuclear arms race and modernization of nuclear weapons pose to human survival, stressing that the US withdrawal from the JCPOA was another example of its irresponsible policies that obstruct international peace and security.
The US catastrophic and irresponsible policies must be halted, Dehghani underlined, adding, "No one should possess nuclear weapons to target others, and before they (nuclear weapons) can destroy us, we must destroy them."
"To accomplish this goal, the nuclear-weapon states (NWS) must comply with their legal obligations under Article 6 of the Nuclear Non-Proliferation Treaty (NPT)", the Iranian diplomat concluded.
Iran and the Group 5+1 (Russia, China, US, Britain, France, and Germany) on July 14, 2015, reached a conclusion over the text of the 2015 nuclear deal.
The accord took effect in January 2016 and was supposed to terminate all nuclear-related sanctions against Iran all at once, but its implementation was hampered by the US policies and its eventual withdrawal from the deal.
On May 8, 2018, US President Donald Trump pulled his country out of the nuclear accord.
Following the US withdrawal, Iran and the remaining parties launched talks to save the accord.
However, the EU's failure of ensure Iran's economic interests forced Tehran to stop honoring certain commitments under JCPOA in May 2019.