France Says Turkey Must Stop Incursion into Syria
October, 12, 2019 - 11:40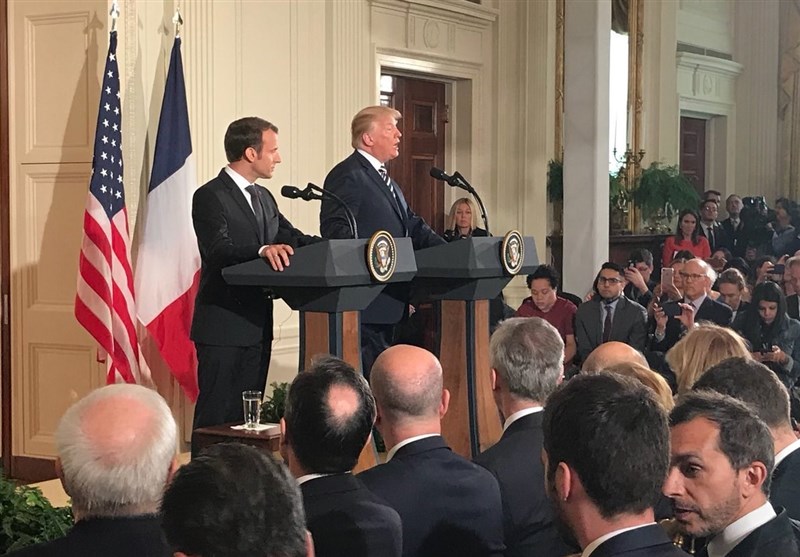 TEHRAN (Tasnim) – France's president discussed the Turkish offensive in Syria with US President Donald Trump and warned about a possible resurgence of Daesh activity as a result of the military action.
Emannuel Macron's office said in a statement Saturday that in the call, the French leader "reiterated the need to make the Turkish offensive stop immediately", AP reported.
Macron stressed "above all else the need to avoid any resurgence of Daesh in the region".
France has suffered multiple deadly attacks by Daesh.
The statement said France and the US "share common concerns" and will coordinate closely on the issue in the coming days.
Anadolu news agency said Saturday the Turkish forces had arrived at the M-4 highway that connects the Syrian towns of Manbij and Qamishli. The road is about 30 kilometers (19 miles) south of the Turkish border.
Erdogan said Friday Turkey won't stop until the YPG fighters withdraw below a 32 kilometer (20 miles) deep line.