Iran Urges Turkey to Respect Syria's Sovereignty
October, 21, 2019 - 11:54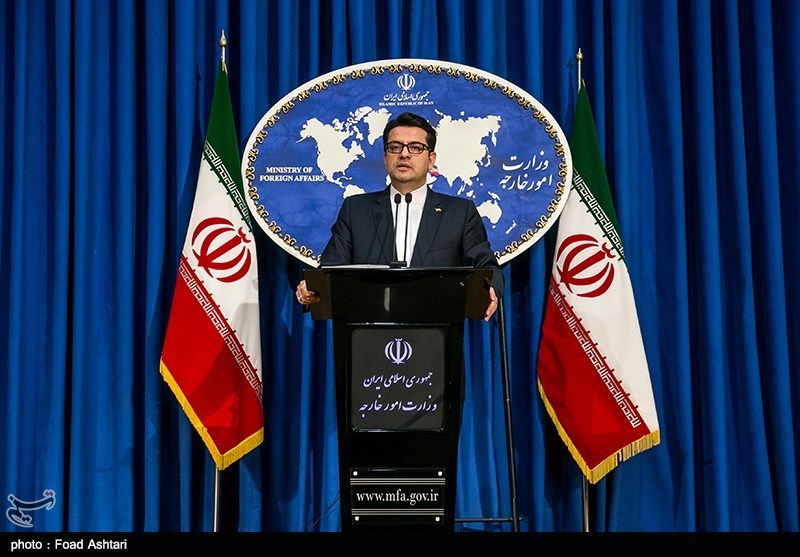 TEHRAN (Tasnim) – Iran's Foreign Ministry spokesperson called on Turkey to respect Syria's territorial integrity and try to allay its security concerns through peaceful mechanisms.
Asked about Iran's stance on the latest situation in northern Syria after a Turkish military operation that has displaced 300,000 people, Abbas Mousavi said at a weekly press conference on Monday that Tehran understands Ankara's concerns, but Turkey must respect Syria's sovereignty and territorial integrity.
"There are multiple plans and agreements in this regard, referring to which would be the solution," the spokesman added.
"The (Turkish) concerns should be addressed through peaceful mechanisms. We have the Adana Agreement between Turkey and Syria, and both countries should return to this deal," Mousavi underlined.
Highlighting Iran's efforts to mediate in the disputes between Turkey and Syria, the spokesperson said Foreign Minister Mohammad Javad Zarif has had contacts with his Syrian, Turkish and Iraqi counterparts in recent days.
Tehran seeks to bring the views of Ankara and Damascus closer together, he noted.
After eight days of the Turkish military operation against Kurdish-controlled areas of northeastern Syria, about 300,000 people have been displaced from their homes and at least 71 people killed, according to the UN and a human rights monitor.
Turkey launched the cross-border operation on October 9 after repeatedly threatening to clear the border area of the Kurdish People's Protection Units (YPG) fighters, which it considers a "terrorist" group.
On Thursday, Turkey and the US agreed to a temporary ceasefire in the offensive to allow Kurdish fighters withdraw from a planned so-called "safe zone".
Ankara says the campaign, dubbed Operation Peace Spring, would allow the repatriation of some of the 3.6 million Syrian refugees Turkey hosts on its soil.