Iran Summons Swiss Envoy over US Meddling
TEHRAN (Tasnim) – The Iranian Foreign Ministry summoned Switzerland's ambassador to Iran in protest at the US government's interference in the Islamic Republic's internal affairs.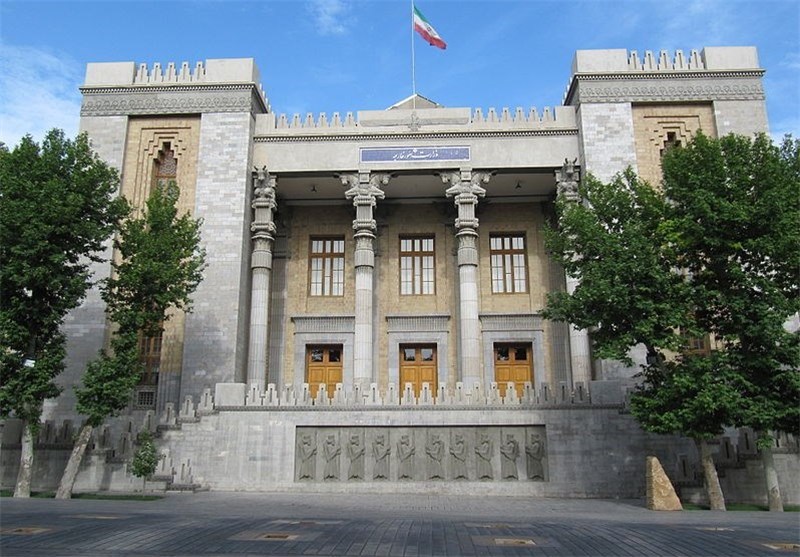 Markus Leitner, the Swiss envoy whose country represents the US interests in the Islamic Republic, was summoned on Wednesday.
He received Tehran's protest about the US government's interference in the internal affairs of Iran.
The Swiss diplomat was summoned after US State Secretary Mike Pompeo voiced support for the rioters who have taken advantage of the protests in a number of Iranian cities over a hike in the price of subsidized gasoline in recent days.
Iranian Foreign Ministry Spokesman Seyed Abbas Mousavi had already condemned Pompeo's meddlesome and hypocritical remarks, saying, "The dignified people of Iran are well aware that such hypocritical and spurious comments (from Pompeo) do not embody any sincere and affectionate sympathy."
Mousavi has also slammed Pompeo's comments as interference in the internal affairs of Iran, saying, "The Islamic Republic of Iran sees the US government in no position to sympathize with the Iranian nation and people. If they (Americans) are really concerned, they had better worry about tens of millions of hungry people living without a home and in extreme poverty across the United States."
On Friday, Iran began rationing gasoline and substantially increased the price of fuel, saying the revenue would be used to assist the needy.
The National Iranian Oil Products Distribution Company (NIOPDC) said in a statement late Thursday that the price of a liter of regular gasoline had gone up to 15,000 rials (12.7 US cents) from 10,000 rials and the monthly ration for each private automobile was set at 60 liters per month. Additional purchases would cost 30,000 rials per liter.
The decision sparked rallies in a number of Iranian cities, some of which were marred by violence as opportunist elements tried to exploit the situation and ride the wave of peaceful protests against hiking fuel prices. Consequently, the demonstrations turned violent in some cities, with reports of clashes between security forces and certain elements vandalizing public property.