Iran-Russia Talks on $5bln Loan Begins
November, 22, 2019 - 14:52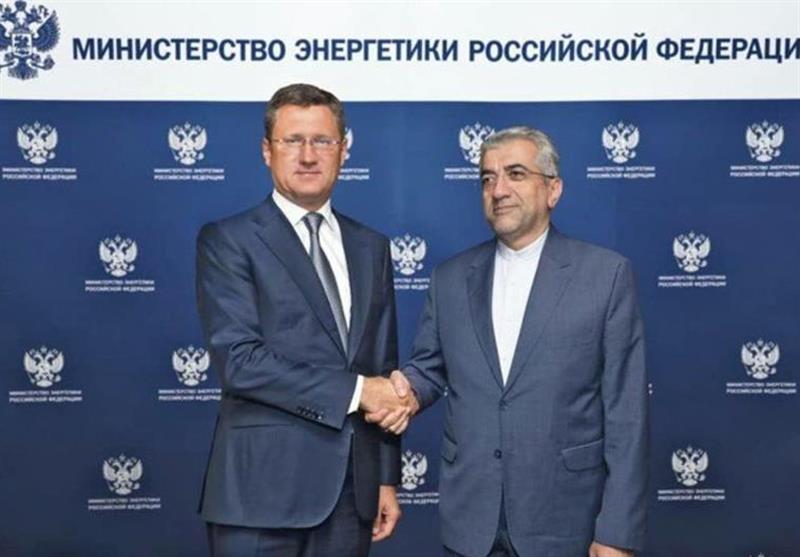 TEHRAN (Tasnim) – Visiting Iranian Energy Minister Reza Ardakanian held a bilateral meeting with his Russian counterpart, Alexander Novak, about a $5 billion loan that Moscow plans to give Tehran to implement infrastructure projects in the Islamic Republic.
Speaking to reporters in Moscow before the meeting, Ardakanian said two weeks ago, Iran was informed that its proposal to use all the 5-billion-dollar loan has been welcomed by Russia.
Accordingly, the meeting attended by relevant officials is being held to develop future plans and operationalize the agreement on the loan, he added.
The minister went on to say that the Iranian government approved the projects related to the loan on Sunday.
The two projects include the construction of a 1,400-megawatt power plant in Sirik in the southern province of Hormozgan and the electrification project of the Inchebron-Garmsar railway, he said.
Heading a delegation, Ardakanian left Tehran for Moscow on Thursday to follow up on the five-billion-dollar loan Russia is going to give Iran.
Russia had agreed to provide a $5 billion loan to Iran for joint infrastructure projects in October 2015, when Russian Energy Minister Alexander Novak travelled to Tehran.
In September 2019, Iran and Russia signed final documents of a deal which allows Moscow to grant the €1.2-billion loan to Tehran for the construction of Sirik power plant in southern Iran.
Back in February, Ardakanian highlighted the country's self-sufficiency in the area of power generation and said the Islamic Republic is the top producer of electricity in the Middle East.