Omani, Hungarian Envoys Meet with Zarif in Tehran
November, 24, 2019 - 13:58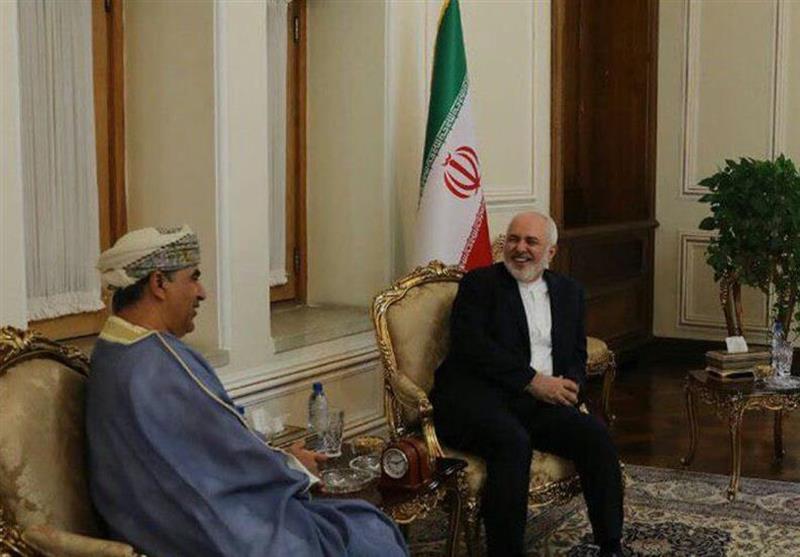 TEHRAN (Tasnim) – Iranian Foreign Minister Mohammad Javad Zarif held separate meetings with the ambassadors of Oman and Hungary in Tehran on Sunday.
In one of the meetings, Zarif held talks with Oman's outgoing Ambassador to Iran Saud bin Ahmad Khalid al-Barwani.
Al Barwani, who has come to the end of his term in office, was appointed as Oman's envoy to Iran in January 2014.
In the other meeting, Hungary's new Ambassador to Tehran Zoltan Varga-Haszonits submitted a copy of his credentials to the Iranian top diplomat.
In a meeting with Speaker of the National Assembly of Hungary Laszlo Kover in 2016, Zarif had called for efforts to boost cooperation between Tehran and Budapest by facilitating banking interaction and easing visa restrictions for the people of the two countries.
In May 2018, Iranian President Hassan Rouhani congratulated Prime Minister of Hungary Viktor Orban on his reelection, hoping for serious and substantial steps for closer ties between Tehran and Budapest.
"I hope that in light of their common political will, Iran and Hungary can take serious, fundamental steps to deepen and cement bilateral relations and promote international peace and security," Rouhani said in a message.