Johnson Faces 'Biggest Brexit Crisis' Yet after Election, Former Envoy Warns
November, 26, 2019 - 17:11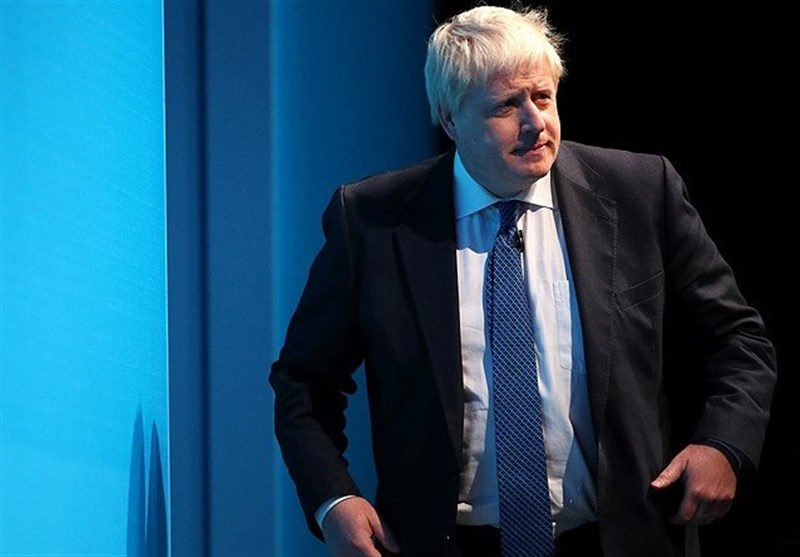 TEHRAN (Tasnim) – Boris Johnson is deceiving voters by claiming he will "get Brexit done" quickly and hiding the "biggest crisis" yet to come, a former ambassador to the EU is warning.
The prime minister is accused by Ivan Rogers of "diplomatic amateurism" that will condemn the UK to a hugely damaging trade deal – or a crash-out Brexit in little over a year's time.
In a provocative speech, timed for the election campaign, Sir Ivan accused Johnson of repeating Theresa May's blunders because he has "boxed himself in" to a tight deadline of a trade deal by the end of 2020.
The result was likely to be a "quick and dirty" agreement that would almost certainly exclude the UK's crucial services sector, because negotiating power had been handed to Brussels.
The alternative was a no-deal Brexit in December 2020, a danger "much likelier than people realize", said the senior civil servant in Brussels until his outspoken resignation in 2017, The Independent reported.
Most strikingly, Sir Ivan suggested the prime minister is deceiving the public about how difficult it would be to negotiate a trade deal, given its wish to break free of EU rules and standards.
"This is the first critical point which government ministers either repeatedly continue to get wrong or choose to mislead the British public about when talking in these weeks about 'getting Brexit done'," he told his audience in Glasgow.
The criticism follows Johnson's ruling out of an extension to the post-Brexit transition period, during which trade and security arrangements will continue uninterrupted.
It expires in December 2020, but the prime minister has rejected an option to seek an extension until 2022, despite experts ridiculing the chances of striking a comprehensive trade deal so quickly.
The hardline stance was underlined in the Conservative manifesto, which reads: "We will not extend the (Brexit) implementation period beyond December 2020."
But Sir Ivan attacked No 10's "diplomatic amateurism dressed up domestically as boldness and decisiveness" – to woo voters – that was actually strengthening the EU's negotiating position.
"It may indeed work splendidly at home, where understandable public boredom and frustration with endless Brexit agonizing of course plays well for it," he said.
"But meanwhile, the EU side is already – as in late 2016 and early 2017 – methodically getting on designing the sequencing of the new process which will maximize its leverage in the next phase."
It "confronts a desperate UK prime minister with a binary choice between a highly asymmetrical thin deal on the EU's terms and 'no deal' towards the end of the year", he concluded.
Tom Brake, the Liberal Democrat Brexit spokesman, seized on the warning, saying: "Boris Johnson's promise to get Brexit done has been exposed as the sham it is.
"His plan would either lead to a catastrophic no deal in 2020 or years more chaos and damaging uncertainty."