Leaving JCPOA Not Iran's Goal: Deputy FM
December, 04, 2019 - 10:59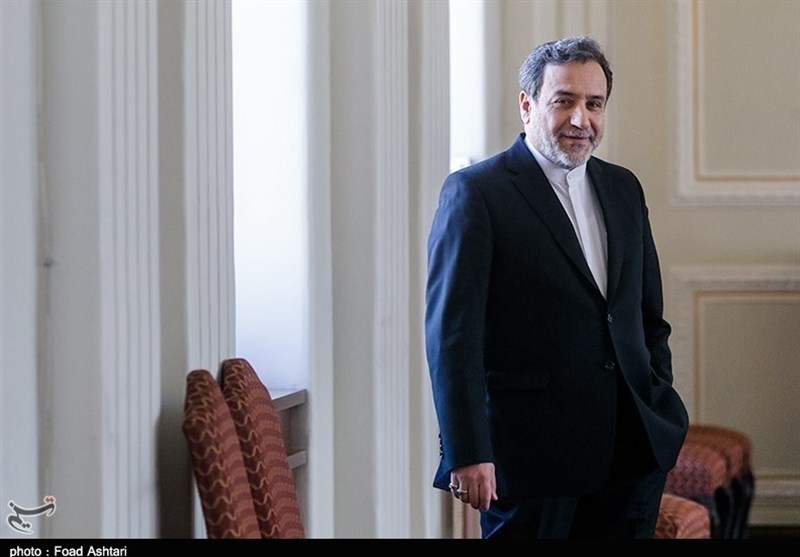 TEHRAN (Tasnim) – Iranian Deputy Foreign Minister for Political Affairs Seyed Abbas Araqchi said the country does not aim to leave the 2015 nuclear deal, known as the Joint Comprehensive Plan of Action (JCPOA), despite reducing its commitments under the accord.
Speaking at a meeting with Japanese Foreign Minister Toshimitsu Motegi in Tokyo on Tuesday, Araqchi, also serving as a special envoy of the Iranian president, highlighted the reasons why Iran has so far taken four steps to scale back its obligations under the JCPOA.
The Islamic Republic has decided to reduce its commitments because of the European countries' failure to fulfill their commitments, he said, adding that Tehran does not aim to abandon the nuclear deal.
"Our goal is not to leave the JCPOA but after a year of waiting and witnessing the non-fulfillment of commitments by the European countries, we decided to reduce our commitments and in case the sanctions are lifted and Iran enjoys the benefits of this agreement, we will return to the JCPOA commitments," the Iranian diplomat stated.
The Japanese foreign minister, for his part expressed concerns over the situation in the Middle East and said tensions should be eased through diplomatic efforts.
Last month, Iran took the 4th step in reducing its commitments under the JCPOA in reaction to the continued failure of the European parties to meet their obligations to the agreement.
In May 2018, US President Donald Trump pulled his country out of the JCPOA.
Iran and the remaining parties launched talks to save the JCPOA after the US withdrawal, but the three EU parties to the deal (France, Britain, and Germany) have failed to ensure Iran's economic interests.
The EU's inaction forced Tehran to stop honoring certain commitments to the nuclear deal, including a rise in the stockpile of enriched uranium.
Iran maintains that the new measures are not designed to harm the JCPOA but to save the accord by creating a balance in the commitments.