APA Meeting Good Opportunity for Security Talks: Iranian Speaker
December, 14, 2019 - 09:59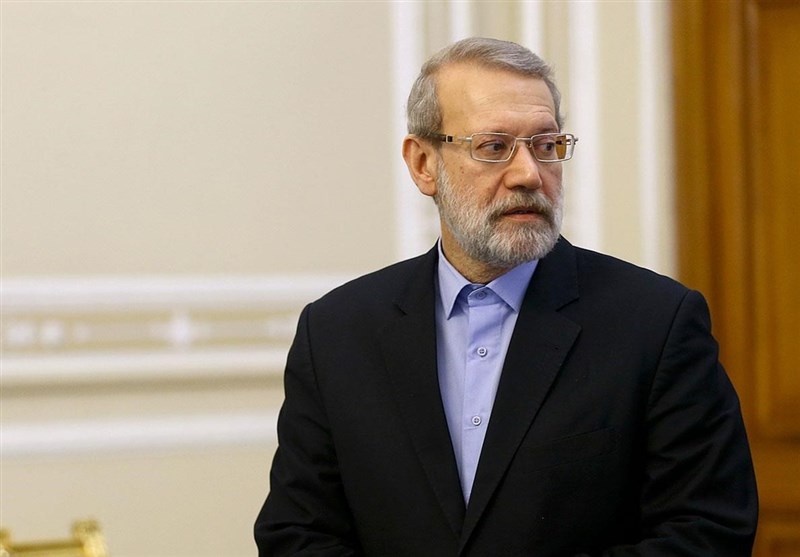 TEHRAN (Tasnim) – Speaker of the Iranian Parliament Ali Larijani said the Asian Parliamentary Assembly (APA) has provided a platform for negotiations on sustainable security.
Speaking to reporters before leaving to Turkey to attend the 12th Plenary Meeting of the Asian Parliamentary Assembly, Larijani said the APA has made good efforts in recent years to provide opportunities for trade and scientific cooperation.
Like the previous meetings, the new APA plenary would also include negotiations on security issues and sustainable security, he said.
The APA meeting also allows for consultations to improve economic relations among the countries and promote cooperation considering their similarities, Larijani added.
Heading a parliamentary delegation, Larijani left Tehran for Antalya on Saturday morning to take part in the 12th APA Plenary.
The APA was established in 2006 at the Seventh Session of the Association of Asian Parliamentary for Peace (AAPP). It has 42 Member Parliaments and 16 observers.
The assembly has been created as a forum to exchange views, ideas and experiences for developing common strategies and promoting peace in Asia and the world, according to its website.
The APA is comprised of the Plenary, the Executive Council, Bureau of the Assembly, the Committees, and the Secretariat.
The Plenary may approve decisions, resolutions and declarations or submit reports on general policies of the APA and on other subjects related to its activities.