Spokesman Slams Pompeo's 'Propaganda Show' against Iran
December, 20, 2019 - 18:04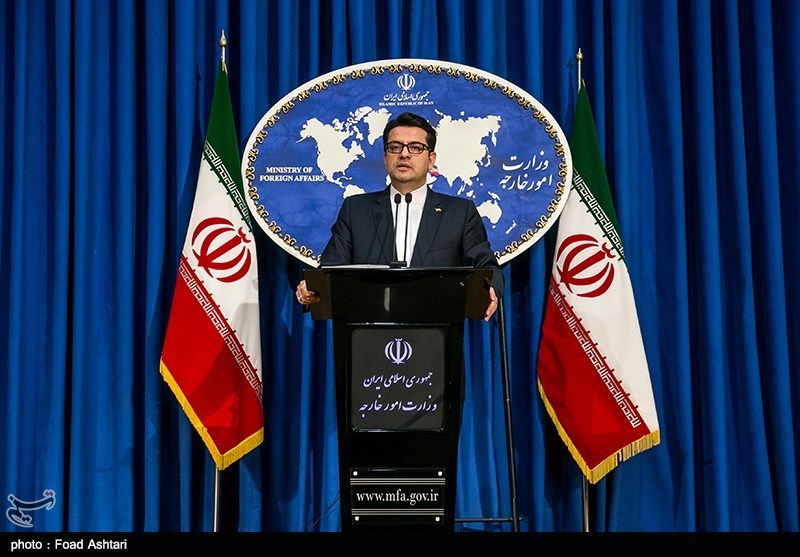 TEHRAN (Tasnim) – Iranian Foreign Ministry Spokesman Seyed Abbas Mousavi condemned recent remarks by US Secretary of State Mike Pompeo against the Islamic Republic as a "propaganda show", saying he is not on a par with any foreign minister in the world.
In a statement on Friday, Mousavi deplored Pompeo's speech in Washington against Iran as a "propaganda show" and said he has come to the State Department from the leadership of a "hellish, deceitful, and torturer organization (the CIA)" that favors overthrowing other governments.
He has brought his "hellish thoughts" from the CIA to the civilized field of diplomacy, Mousavi said, referring to Pompeo, adding that he is not "on a par with any foreign minister in the world".
"Foreign ministers are usually harbingers of peace, reconciliation, dialogue, and respect, but Mr. Pompeo is the mouthpiece of (those who) bully, deceive, humiliate and insult with an angry, aggressive, ignorant, and extremist language," the spokesman went on to say.
In a Thursday speech, Pompeo claimed that the US is with the Iranian protesters. "America hears you, America supports you, America stands with you. We do so for the sake of freedom, for the sake of human dignity, for the sake of respect".
"One day, the locks on the doors of the Iranian Embassy here in Washington could be cut off. One day, Iran Air could fly direct to Los Angeles, to Houston. … One day, our leaders could receive one another in goodwill and not as adversaries. What a moment that would be," Pompeo stated.
The comments came as US Treasury Department imposed sanctions against two Iranian judges for what it called a violation of the rights of Iranian citizens as well as their role in sentencing American citizens.
Following a hike in the price of gasoline last month, a number of Iranian cities saw sporadic protests that turned violent in some cases. A number of banks and government buildings were set ablaze.
Meanwhile, anti-Iranian media outlets as well as some Western officials, including the US secretary of state, voiced their support for the rioters who took advantage of the protests in a number of Iranian cities.