Commander Warns of Iran's Crushing but Not Rash Response to Soleimani Assassination
January, 04, 2020 - 14:33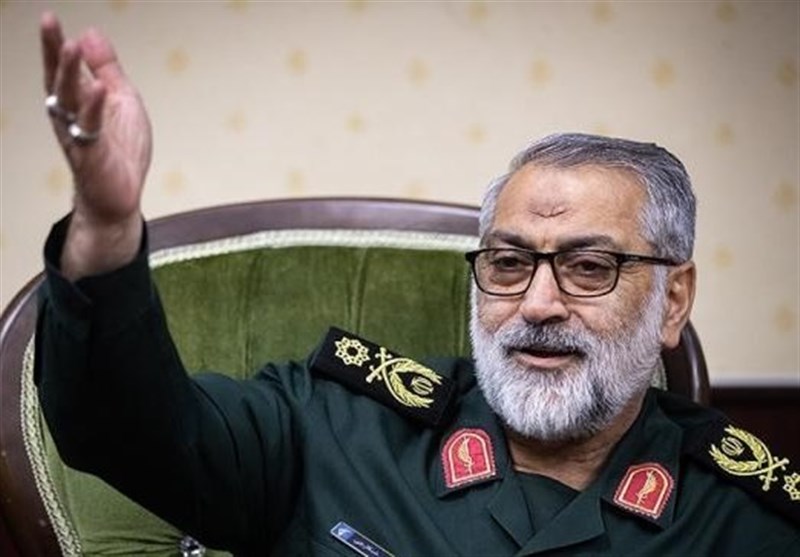 TEHRAN (Tasnim) – A senior spokesman for the General Staff of the Iranian Armed Forces said Tehran will retaliate against the US for assassinating IRGC Quds Force Commander Major General Qassem Soleimani, but would avoid any hasty action.
In an interview with Mehr News Agency on Saturday, Brigadier General Abolfazl Shekarchi said Iran will avoid taking any hasty action, but it will definitely take a tough revenge against the US.
It is the Islamic Republic's right to respond to the assassination of General Soleimani by the US and will do that for sure, he said.
"In case of war (with the US) or any confrontation, Americans will suffer severe damage and if they show any madness, Iran's response would be tougher," the commander stated, according to MNA.
The spokesperson also emphasized that "Americans have taken an irreversible step" by assassinating the popular Iranian commander.
In a message on Friday morning, Leader of the Islamic Revolution Ayatollah Seyed Ali Khamenei warned that harsh revenge awaits the criminals behind the martyrdom of General Soleimani.
Ayatollah Khamenei also reminded all friends and enemies of the Iranian general that the resistance path will continue vigorously, stressing that continued battle and ultimate victory will disappoint the murderers and criminals.