Iran Parliament Passes Motion Designating US Army, Pentagon as Terrorist
January, 07, 2020 - 10:17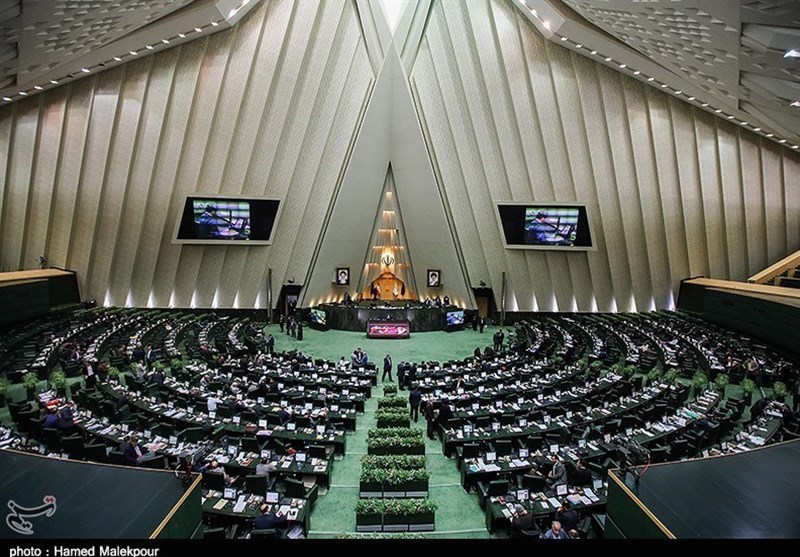 TEHRAN (Tasnim) – Iran's lawmakers unanimously voted for a motion to designate the US Army and the Pentagon as terrorist organizations in response to a recent move by Washington to assassinate Iran's revered commander, Lt. General Qassem Soleimani.
The generalities and details of the emergency motion were unanimously passed during an open session of the parliament on Tuesday morning.
This motion had already been signed by 206 MPs, including members of the parliament's presiding board and the Budget Integration Commission.
According to one of its articles, the Iranian administration is obliged to provide the IRGC Quds Force with €200 million via the National Development Fund to strengthen the defense power of the forces.
General Soleimani, Abu Mahdi al-Muhandis, who was the deputy head of Iraq's Hashd al-Sha'abi (PMU), and a number of their entourage were killed in a strike by American drones near Baghdad International Airport in the early hours of Friday.
The White House and the Pentagon claimed responsibility for the assassination of General Soleimani in Iraq, saying the attack was carried out at the direction of US President Donald Trump.
In a message on Friday morning, Leader of the Islamic Revolution Ayatollah Seyed Ali Khamenei warned that harsh revenge awaits the criminals behind the martyrdom of General Soleimani.
Ayatollah Khamenei also reminded all friends and enemies of the Iranian general that the resistance path will continue vigorously, stressing that continued battle and ultimate victory will disappoint the murderers and criminals.