Source: At Least 80 Americans Killed in IRGC Attack on US Base in Iraq
January, 08, 2020 - 10:17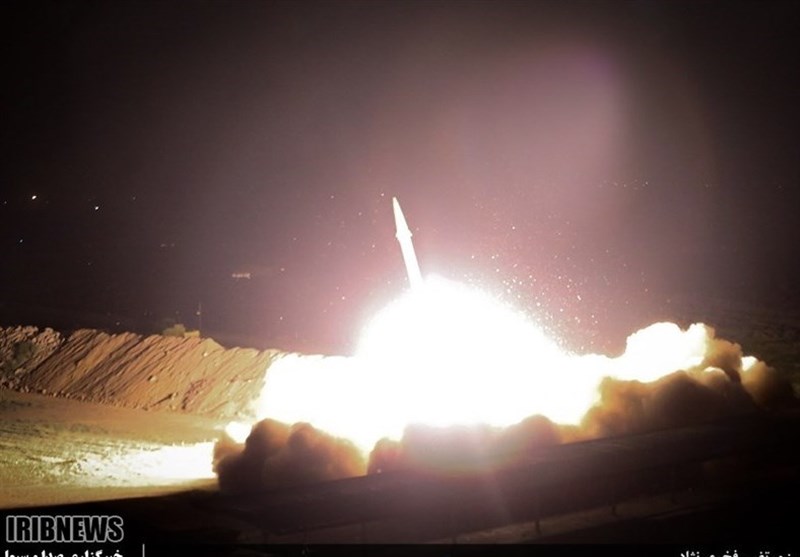 TEHRAN (Tasnim) – An informed source at the Islamic Revolution Guards Corps said the IRGC's missile attack on US airbase of Ain al-Assad in Iraq has killed at least 80 American forces.
Speaking to Tasnim on condition of anonymity, the informed source said the ballistic missiles launched by the IRGC on the US airbase in retaliation for the assassination of Lt. General Qassem Soleimani have killed at least 80 "American terrorist forces".
"At least 104 targets from the positions of the Americans and their allies in the region have been identified, and if the Americans make any mistake again, those positions will be targeted," the source warned.
The source also said that a number of American drones and helicopters and a large amount of military equipment have been seriously damaged in the IRGC missile attack.
Fifteen missiles rained down on Ain al-Assad airbase, none of which were intercepted by the US army's radar system, the source stated, adding that the accuracy and destructive power of the missiles have been so high that a number of the missiles annihilated several sensitive targets simultaneously each.
In the early hours of Wednesday, the IRGC targeted two US airbases in Iraq, including the US airbase of Ain al-Assad in Anbar province in western Iraq, in retaliation for the US assassination of top Iranian anti-terror commander, General Soleimani.