US Killing of Iranian Gen. Soleimani "Real Case of Terrorism": DM
January, 10, 2020 - 13:21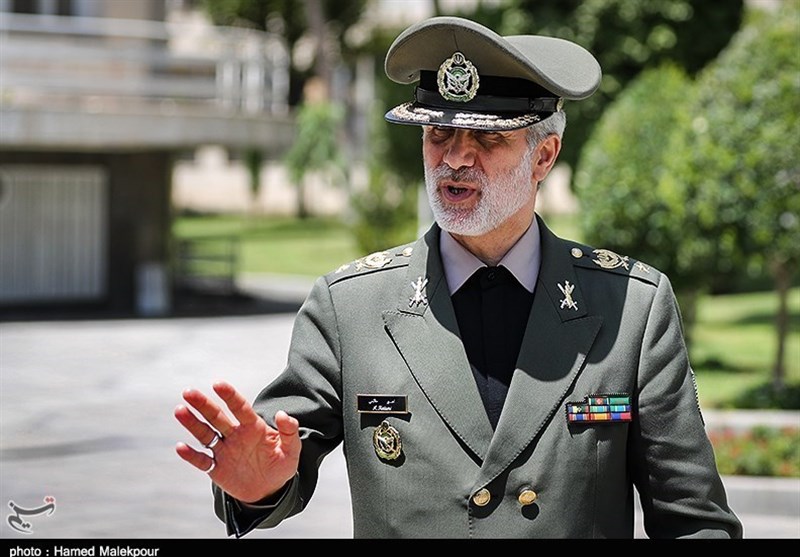 TEHRAN (Tasnim) – Iranian Defense Minister Brigadier General Amir Hatami said that assassination of a senior military official from another country on the territory of a third country is a major and unprecedented crime, referring to the US killing of General Qassem Soleimani in Iraq.
"Based on the UN Security Council resolution, the US action is a true example of state-sponsored terrorism," the Iranian minister said during a phone conversation with his Japanese counterpart Taro Kono on Friday.
Hatami also described the US as the main cause of tension and instability in the region, and said that in order to maintain peace and stability in the region the occupying and interventionist presence of the United States must come to an end.
The Iranian Minister again stressed the need for the condemnation of the terrorist act of the US administration by all independent and free countries in the world.
Meanwhile, the Japanese Defense Minister Tano Kono said that his country is ready to provide necessary cooperation in de-escalating role for peace and stability in the region.
Japan's minister also said that his government has no plan to dispatch military forces to the Strait of Hormuz or the Persian Gulf.