Video Appears to Show another Boeing 737-800 Engine on Fire
January, 10, 2020 - 16:54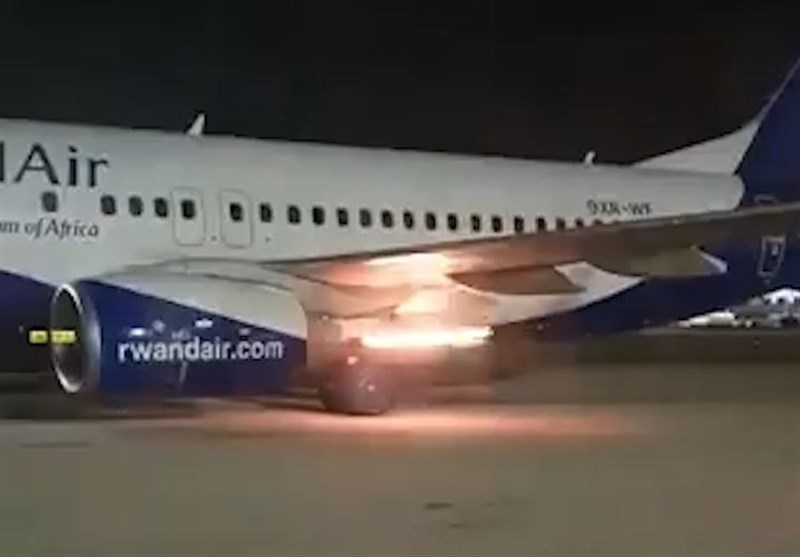 TEHRAN (Tasnim) – A new footage has been circulating on social media appearing to show another US-made Boeing 737-800 engine on fire in Tel Aviv airport.
Multiple social media users published new evidence of engine failures among Boeing 737-800 - one of the world's most-flown models.
One of them wrote, "Boeing 737-800 engine fire in Telavi. Liars at Boeing trying to cover-up to avoid Bankruptcy. Ukraine Plane crash was purely an engine Failure. At the time of Plane Crash Iran missile Strike had ended for more than 5 hours. Avoid Boeing for your own safety."
Others also posted different videos of the specific model civilian airplane showing passengers' videos of engine fire at the beginning moments of a flight.
CAN news channel also posted an infographic image showing some of the major accidents involving the same model.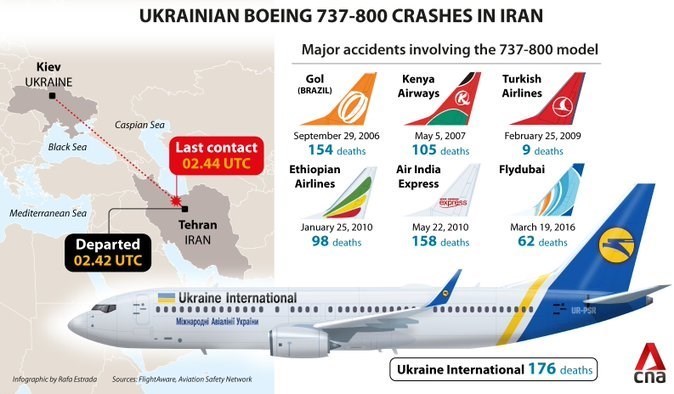 On Wednesday morning, a Boeing 737 plane operated by Ukraine International Airlines crashed shortly after takeoff from the Imam Khomeini International Airport in southwest Tehran, killing all 179 people on board, including 147 Iranians.
The announcement by head of the Civil Aviation Organization of Iran, Ali Abedzadeh, followed the launch of an urgent inquiry into the crash by the Ukrainian government, which rowed back on an earlier statement ruling out a terrorist act.
In a statement on Thursday night, Seyed Abbas Mousavi reacted to "the suspicious moves" by the West to create a negative atmosphere against Iran and said the country is investigating the incident in adherence to international standards.
The spokesman further said Iran has invited Ukraine and Canada to participate in the investigation, which will be conducted according to the International Civil Aviation Organization's regulations.
The remarks came as some US, Canadian, and British officials said Thursday the cause of the jet's crash was a missile fired from Iran in the hours after the country had launched other missiles at bases housing US troops.
The victims of Wednesday's crash included 82 Iranians, 63 Canadians, 11 Ukrainians, 10 Swedes, four Afghans, three Germans, and three British nationals.
All 179 people on board the Boeing 737, including nine crew, were killed when the jetliner crashed shortly after takeoff from the airport on Wednesday morning.
The plane operated by Ukraine International Airlines (UIA) was bound for Kiev.