Iran to Reconsider IAEA Cooperation If EU Behaves Unfairly: Larijani
January, 19, 2020 - 12:42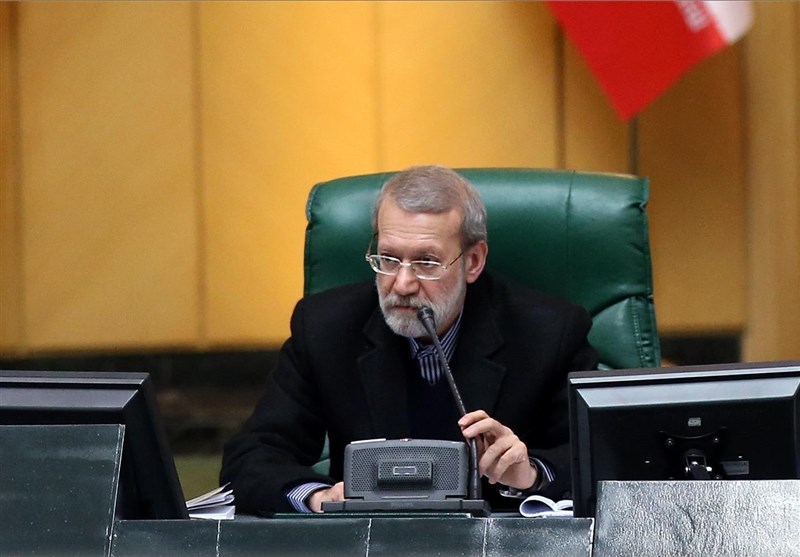 TEHRAN (Tasnim) – Iranian Parliament Speaker Ali Larijani warned that in case of unfair behavior of the European parties to the 2015 nuclear deal, the Islamic Republic will take "a serious decision" on its ongoing cooperation with the International Atomic Energy Agency (IAEA).
Addressing an open session of the parliament on Sunday, Larijani deplored a recent statement by France, Britain, and Germany about their decision to trigger the dispute mechanism in the Joint Comprehensive Plan of Action (JCPOA).
"It is unfortunate that one of the European countries' ministers has explicitly stated that 'the US is threatening to increase the tariffs on car imports to the United States by 25% if we do not use the trigger mechanism, so we have been forced to take this path'," Larijani said.
"So, the problem is not rooted in Iran's behavior (because) you, yourselves have repeatedly blamed the United States for leaving the JCPOA," he said.
Indeed, he added, the problem is rooted in the US threat that has forced the powerful European countries to behave "pathetically and unwisely".
"We explicitly declare that if Europe behaves unfairly for any reason in the use of Article 37 of the nuclear agreement, the Islamic Republic will take a serious decision about its cooperation with the IAEA and its draft (bill) is ready in the parliament," the speaker went on to say.
In a statement released on Tuesday, France, Britain and Germany announced their decision to trigger the dispute mechanism in the JCPOA.
In comments on Wednesday, Iranian Foreign Minister Mohammad Javad Zarif said the move is legally baseless and politically wrong.
In May 2018, US President Donald Trump pulled his country out of the JCPOA.
Iran and the remaining parties launched talks to save the JCPOA after the US withdrawal, but the three EU parties to the deal have failed to ensure Iran's economic interests.
The EU's inaction forced Tehran to stop honoring certain commitments to the nuclear deal.
Iran maintains that the new measures are not designed to harm the JCPOA but to save the accord by creating a balance in the commitments.