Iran Unveils Agricultural Commerce, Business Education System
TEHRAN (Tasnim) - Iran's Ministry of Agriculture Jihad unveiled a mega education project to facilitate link between rural economy and market of agricultural products.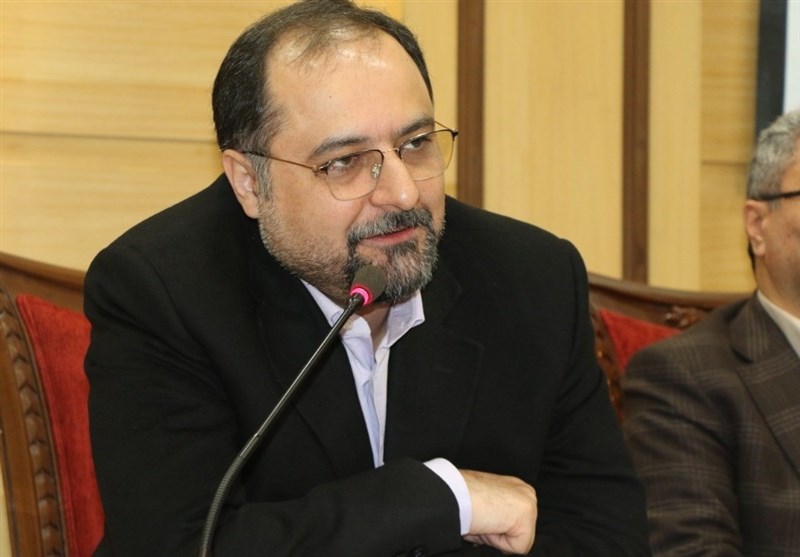 Addressing a ceremony held at Iran Chamber of Commerce, Industries, Mines and Agriculture (ICCIMA) on January 18, to unveil the mega project titled 'Agricultural Commerce and Business Education System (NABKA)', Iranian Deputy Minister of Agriculture Hossein Shirzad said the project is in fact an education system.
"By applying NABKA, we are approaching the challenges of agricultural market with a new perspective," said Shirzad, who is also the chairman of the Board of the Central Organization for Rural Cooperatives of Iran (CORC).
"NABKA provides both the positive and the negative capacity building, and finds the best innovative solutions to tackle the challenges of the agricultural market by pathology of it," he said, adding, "By providing negative capacity building, NABKA tries to teach us how to sustain in a saturated market with many historically inherited risks. Meanwhile, through the positive capacity building NABKA teaches us how to improve market in a favorite situation."
Therefore, NABKA could be defined as a transition phase of education from instinctive education to the systematic teaching system which not only promotes the commerce skill of the target groups but also their market and knowledge, Shirzad went on to say.
Noting that NABKA will link the national market of the agricultural market to the international one, the official said that the agricultural market suffers from two shortages in institutional and data exchange. Consequently, the production data have never been coordinated with the data of the international market.
He noted that "this problem impedes the access to the emerging markets; therefore we always have been forced to sell the raw material rather than processed ones."
Shirzad, also asserted on the development of a fair pricing system, that fortunately has been accessed through applying the stock exchange market mechanism especially for saffron and tomato paste.
"Standard storage, transportation, and processing systems, contract farming, and efficient insurance system and branding are the primary needs to access the international markets that could be met by the national agricultural unions," he added.
He then asked the government to improve the packaging of the agricultural product, including saffron through export incentives.
The activity in more than 5 million hectare farms, nationwide, the rural production cooperatives (RPCs) are the best mechanism which could promote contract farming, he underlined.
Confirming that the rural and agricultural cooperatives have the infrastructural facilities to meet the abovementioned needs, the deputy minister said the CORC experience on the "Saffron commodity Fund" as well as transaction of saffron, Estameran dates and tomato paste in the " Iran Mercantile Exchange " (IME), is a proof to the capacity.
By cooperation among public and private organization, this success story could be replicated for other crops, too, he went on to say.