French Hospital Workers Hold Protest in Front of Health Ministry (+Video)
TEHRAN (Tasnim) – Workers of French radiology departments launched a rally on Tuesday and demonstrated outside the Ministry of Health in Paris demanding the recognition of their profession and better work conditions.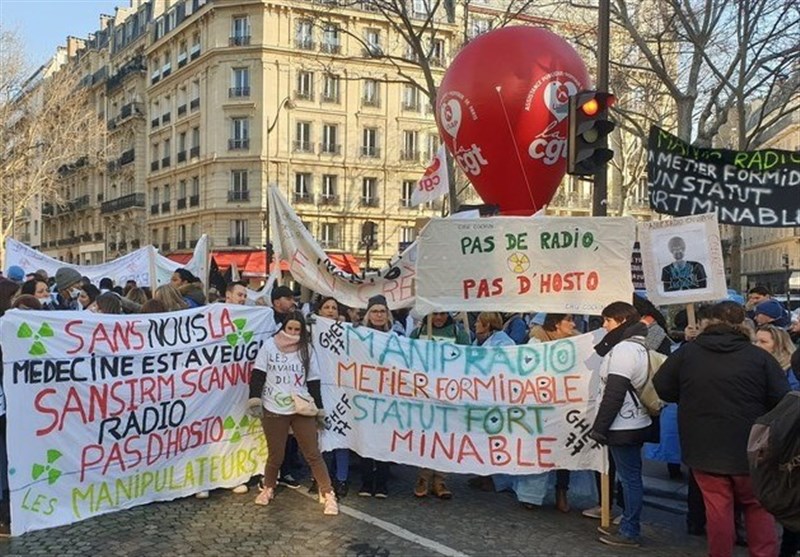 Under the slogan "The invisible of the hospital are mobilized", the movement is indignant at the current state of the French public health service.
The demonstrators demanded recognition of the dangerousness of their work place and an increase in wages as well as increase in staff members.
The protest is part of ongoing strikes against French President Emmanuel Macron and his government's pension reform plan.