Iraqis in Vanguard of Campaign to Expel US from Region: Iran's Shamkhani
January, 24, 2020 - 16:38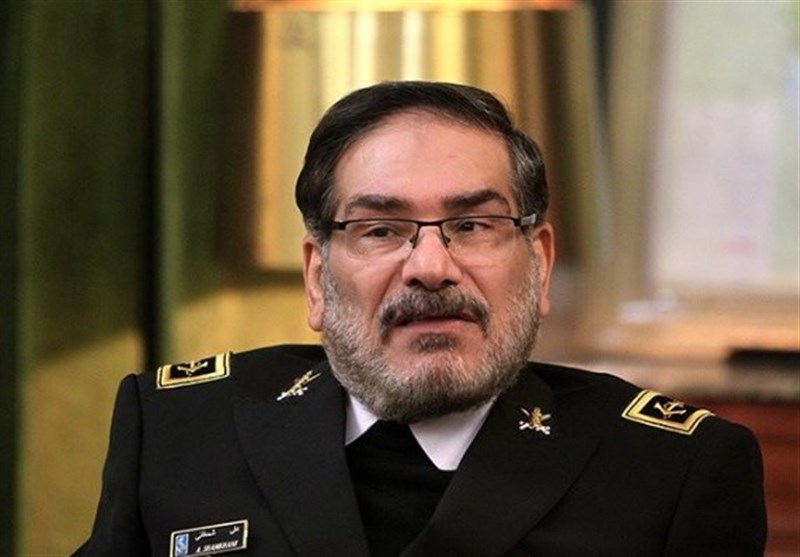 TEHRAN (Tasnim) – Secretary of Iran's Supreme National Security Council (SNSC) Ali Shamkhani praised a massive rally held in Iraq on Friday calling for an end to the US military presence in the Arab country and said the Iraqi people are in the vanguard of the expulsion of US forces from the region.
In a message to the religious leadership in Iraq as well as the country's people and government on Friday, Shamkhani hailed the million-man rally in Baghdad as "historic" and said the "praiseworthy" move indicates that the Iraqi people are at the vanguard of the campaign to expel the American forces from the region.
The Iranian official also deplored a recent move by the US to assassinate Iran's revered commander Lt. Gen. Qassem Soleimani in Iraq as "a strategic mistake" of Trump and his "evil" team and said the countdown to the US expulsion from the region has already begun since January 3.
"The demonstration by millions of Iraqis showed that the US threat to impose sanctions against the country if the law on the expulsion of Washington's servicemen is enforced is a rotten tool that cannot affect the will of governments and nations seeking to maintain their independence and national sovereignty," he noted.
Shamkhani also said the massive demonstration of the Iraqi people starts an inclusive movement that will be continued by regional nations that have been hurt by the US invasions.
Protesters took to the streets of Iraqi capital Baghdad on Friday for a million-man rally to call for an end to the military presence of United States in their country.
The rally was called by senior Iraqi resistance figures, days after the parliament voted to expel American troops following an illegal US airstrike in Baghdad that led to assassination of Iranian IRGC Quds Force Lt. General Qassem Soleimani and the Deputy Commander of Iraq's Popular Mobilisation Units (PMU) Abu Mahdi al-Muhandis.
In the early hours of Friday, protesters, including men, women and children of all ages, carried Iraqi flags and marched under grey skies.
Loudspeakers blasted "No, no America!" at a central square in Baghdad. Protesters also held up posters reading, "Death to America. Death to Israel."
The US military presence in Iraq has become a hot-button issue in the country since a US drone strike outside Baghdad's international airport.